Immigrant Students and Families Need Your Support
AFT President Randi Weingarten has released a memo in response to the immigrant students and families being targeted by the Trump administration who recently unveiled plans to carry out mass arrests and deportations in major cities across the country.
For educators, school support staff and service providers looking for the tools and resources to help prepare youth and families for an ICE raid, please read the  AFT Deportation Defense Guide and the AFT Immigration Guide for Educators.
Our students and their families need us to be prepared.
Join Our Campaign to Make Our Schools Safe from Federal Law Enforcement (including ICE and the FBI) and the Gang Database!
Sign the petition and share it with your networks: bit.ly/NoICEinBPS
Join us at the March 18th School Committee Meeting to call on Boston Public Schools to adopt a strong policy that will protect our students. Sign up here: bit.ly/schoolcommittee318
Join us at our next Community Meeting, April 2nd. Sign up here: bit.ly/communitymeeting42
News Flash!
Apply for the Unafraid Scholarship
The Unafraid Scholarship for Boston Public School grads is back! Help us get the word out by sharing this with BPS students who qualify. 
In order to qualify for the Unafraid Scholarship students must:
Be undocumented
Be a BPS graduate
Start your application here (bit.ly/unafraidscholarship)
The Unafraid Scholarship was founded by the BTU's Unafraid Educators in order to provide financial support for students who are not eligible to receive financial aid from the federal government due to their immigration status. It is a one-time grant made payable to the school and the student. The amount of the scholarship will depend on the particular financial need of the student, the number of qualified applicants, and the funds raised in a given year.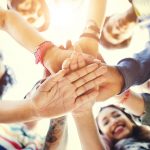 MIRA has teamed up with BTU Unafraid Educators for a scholarship for undocumented students! Can you support?
Please donate today!
Unafraid Educators
Part of the Immigrant Rights Organizing Committee of the Boston Teachers Union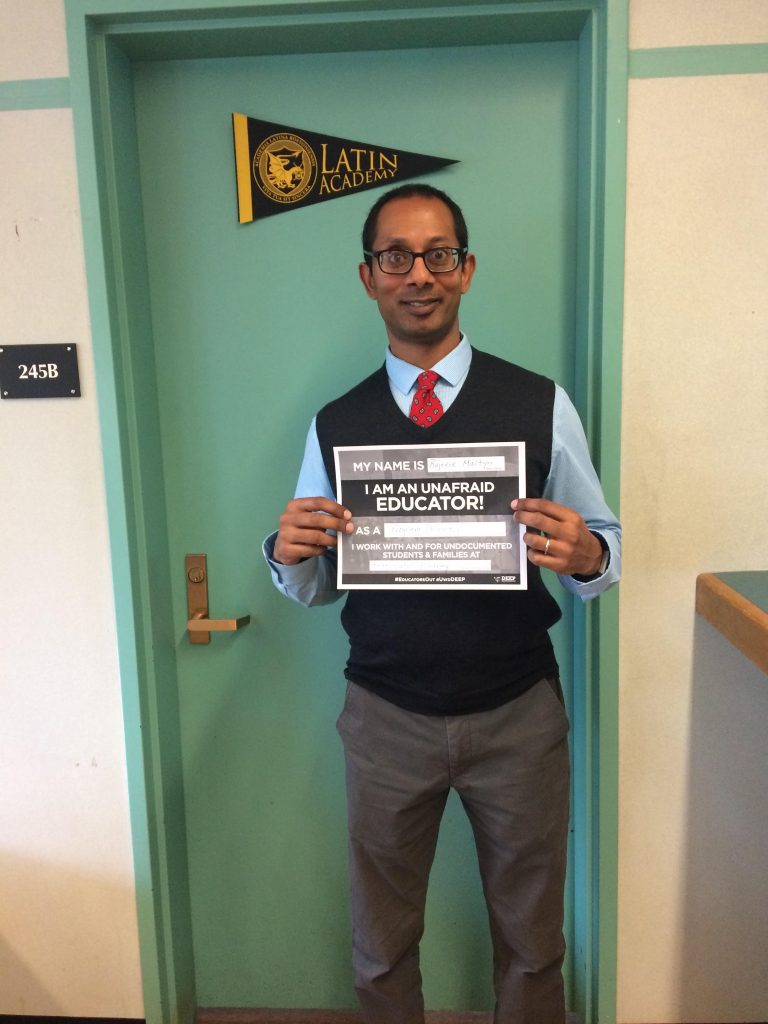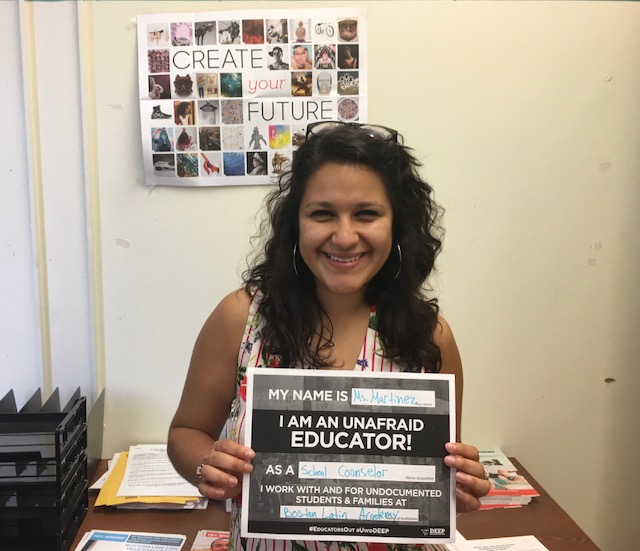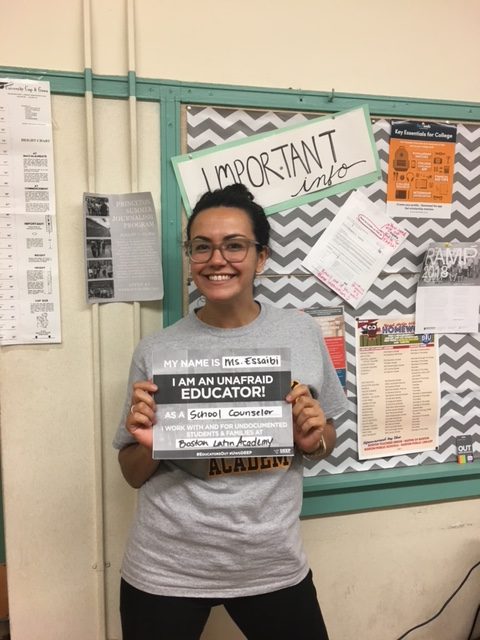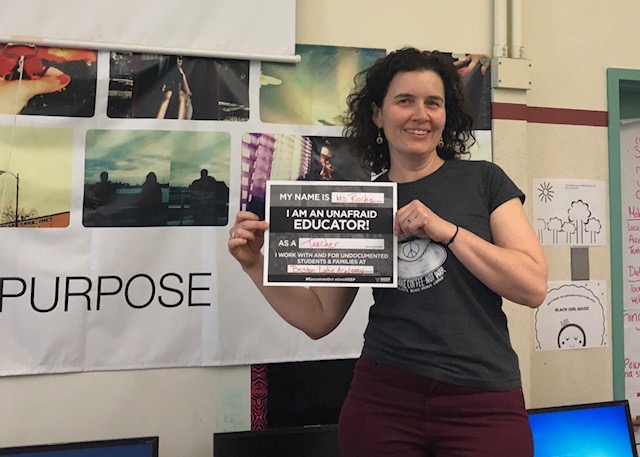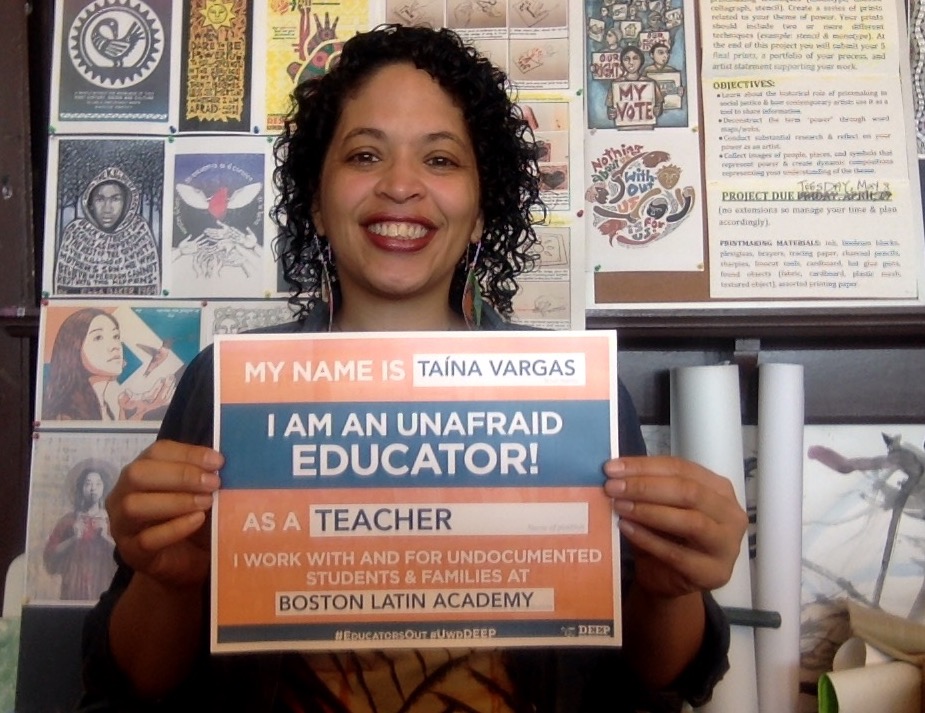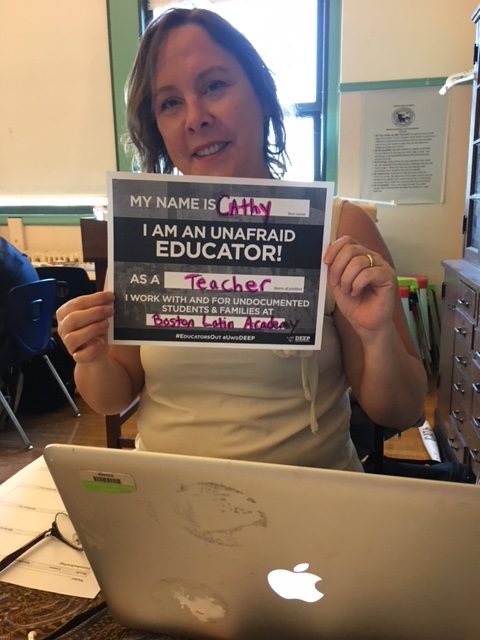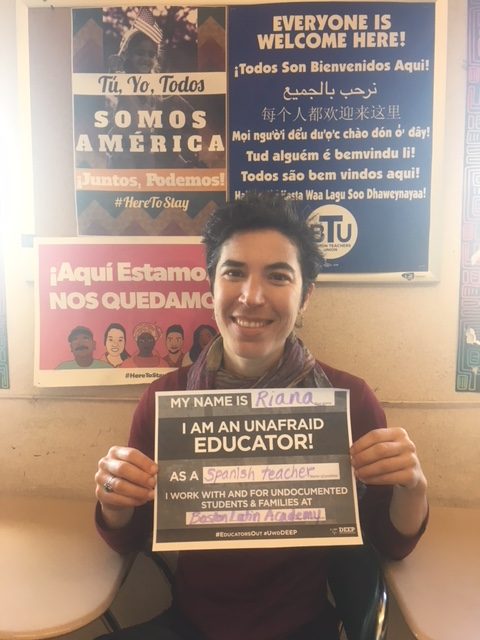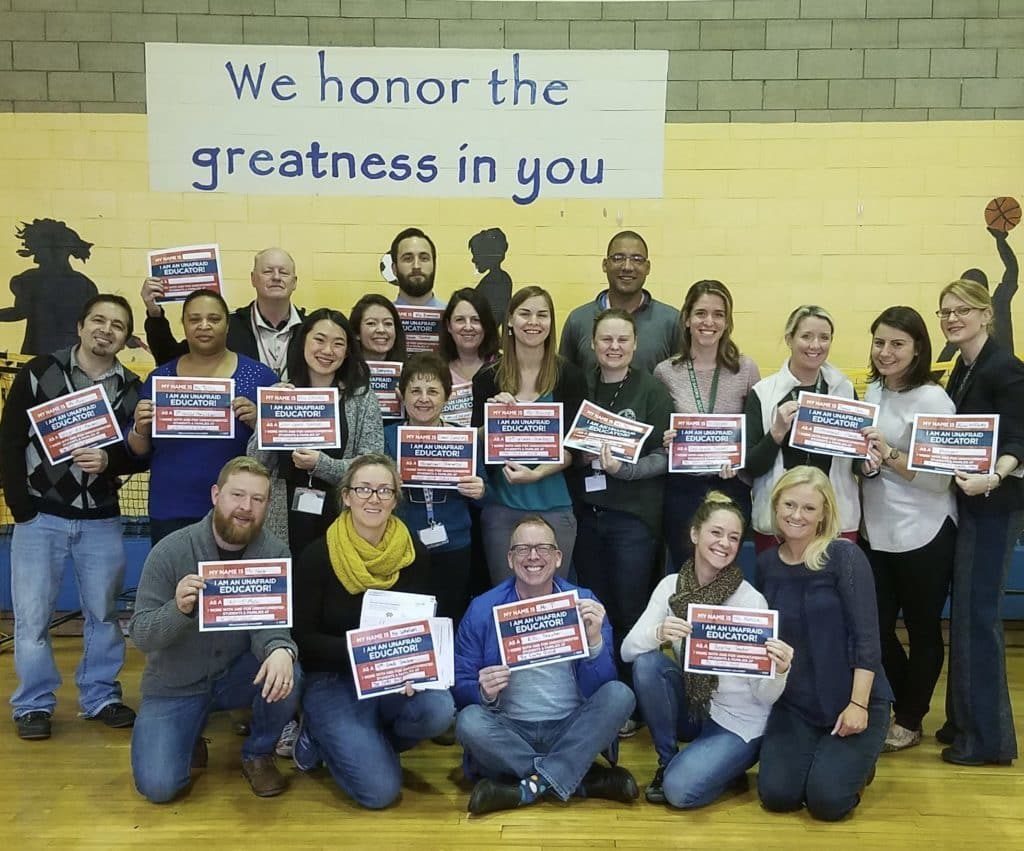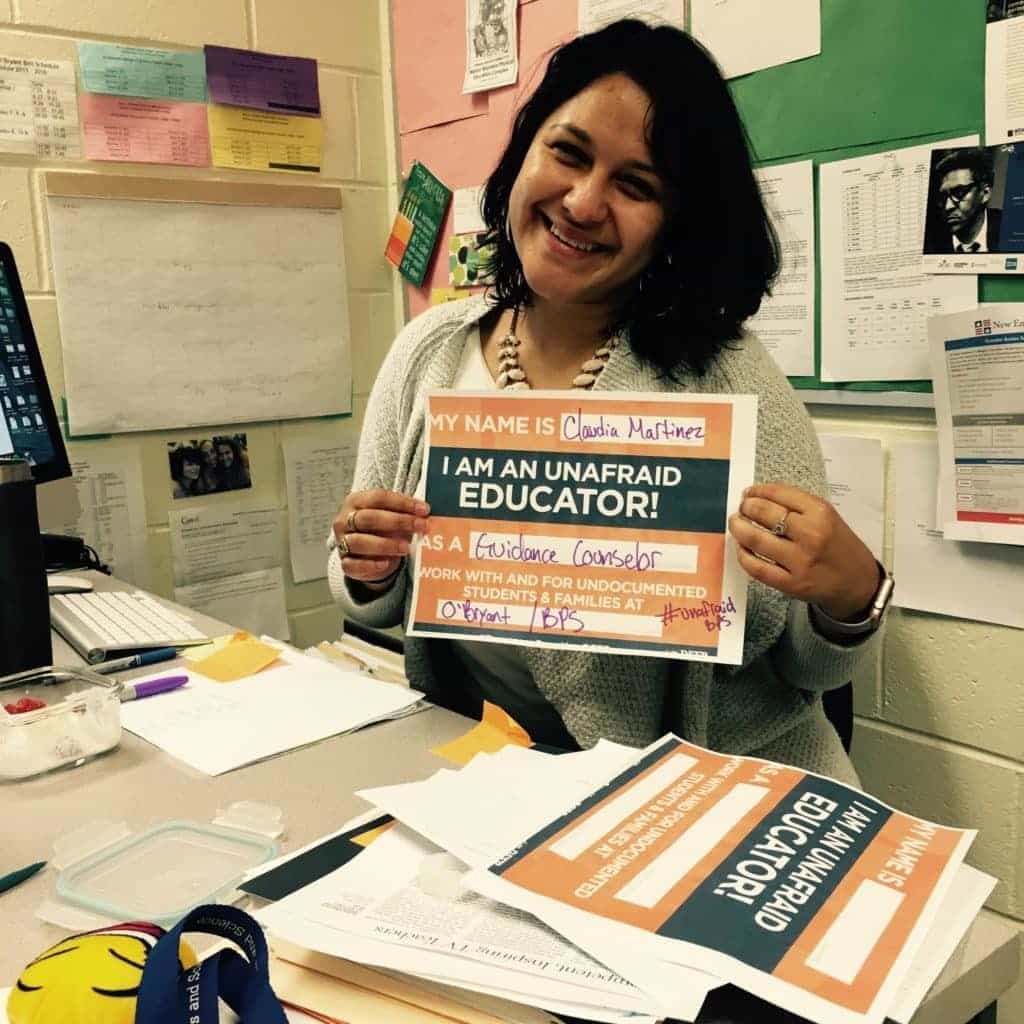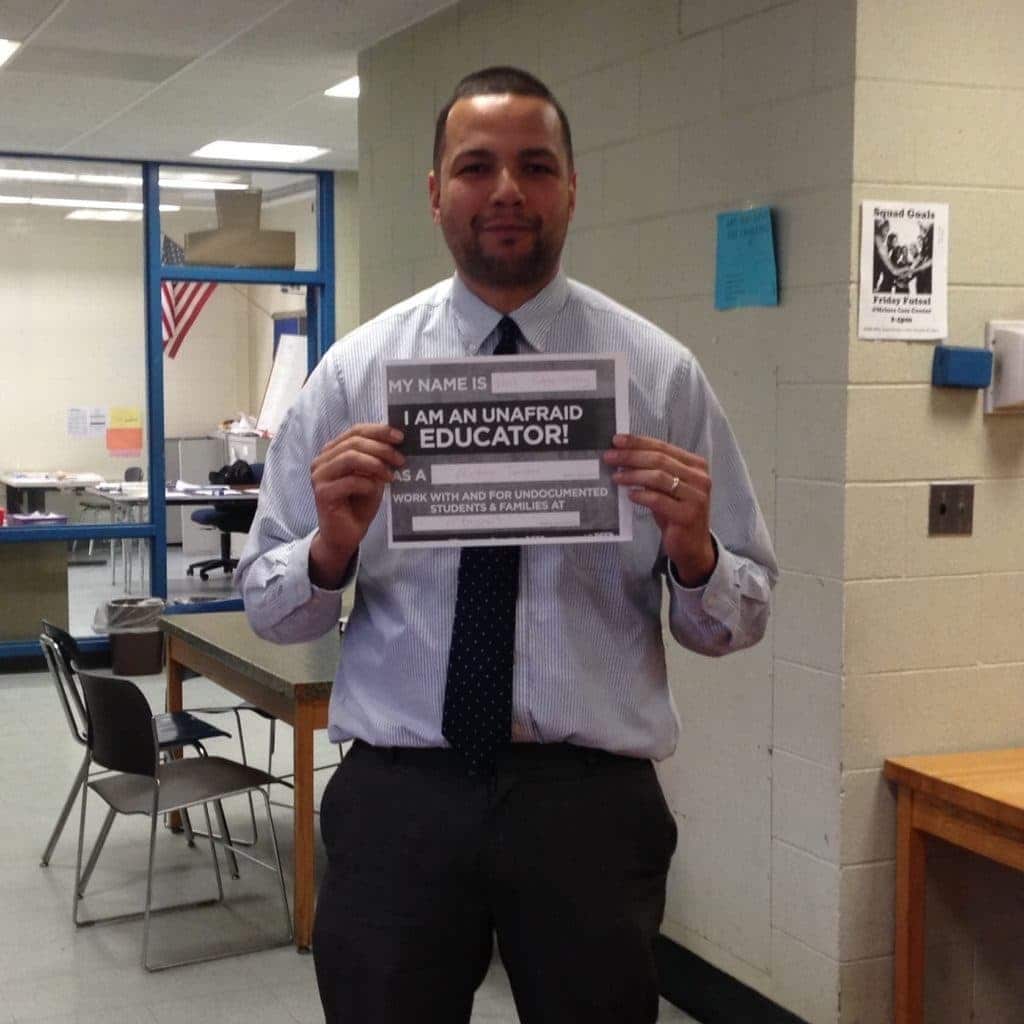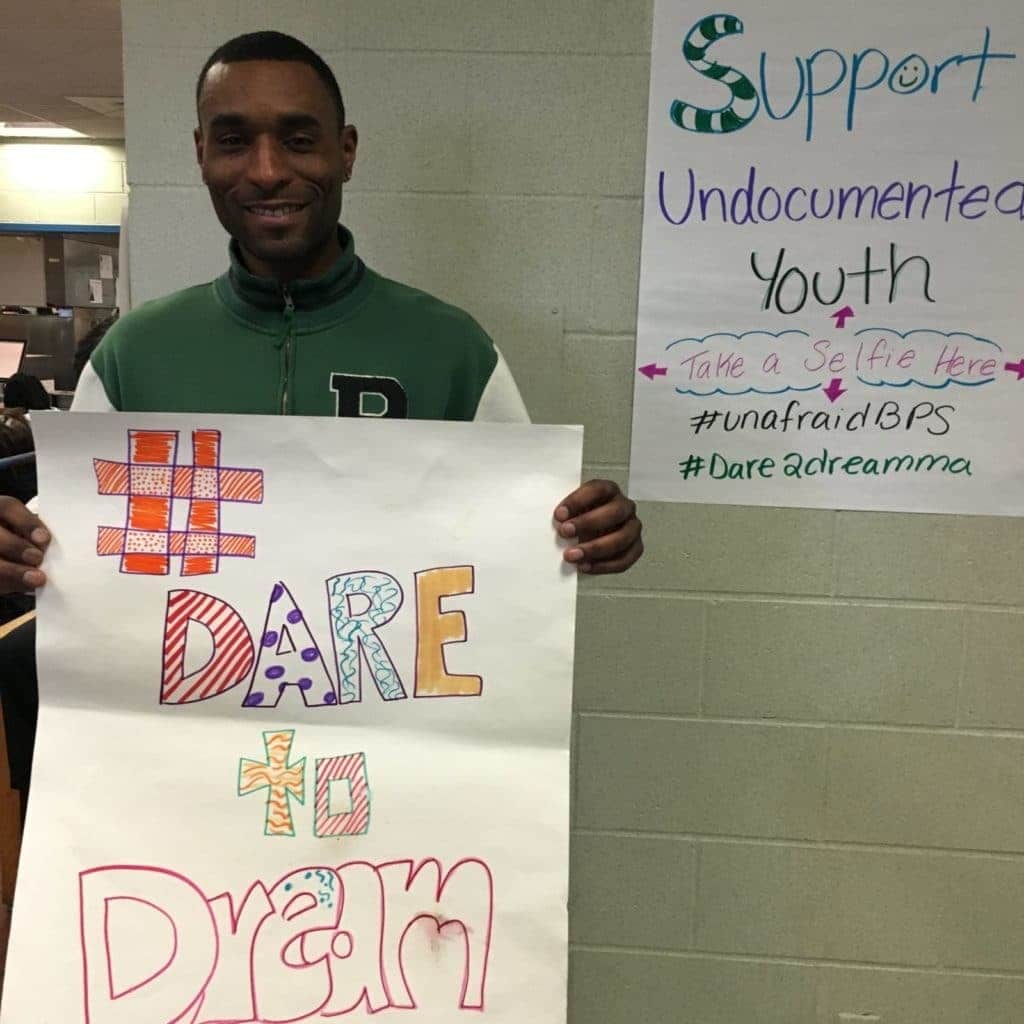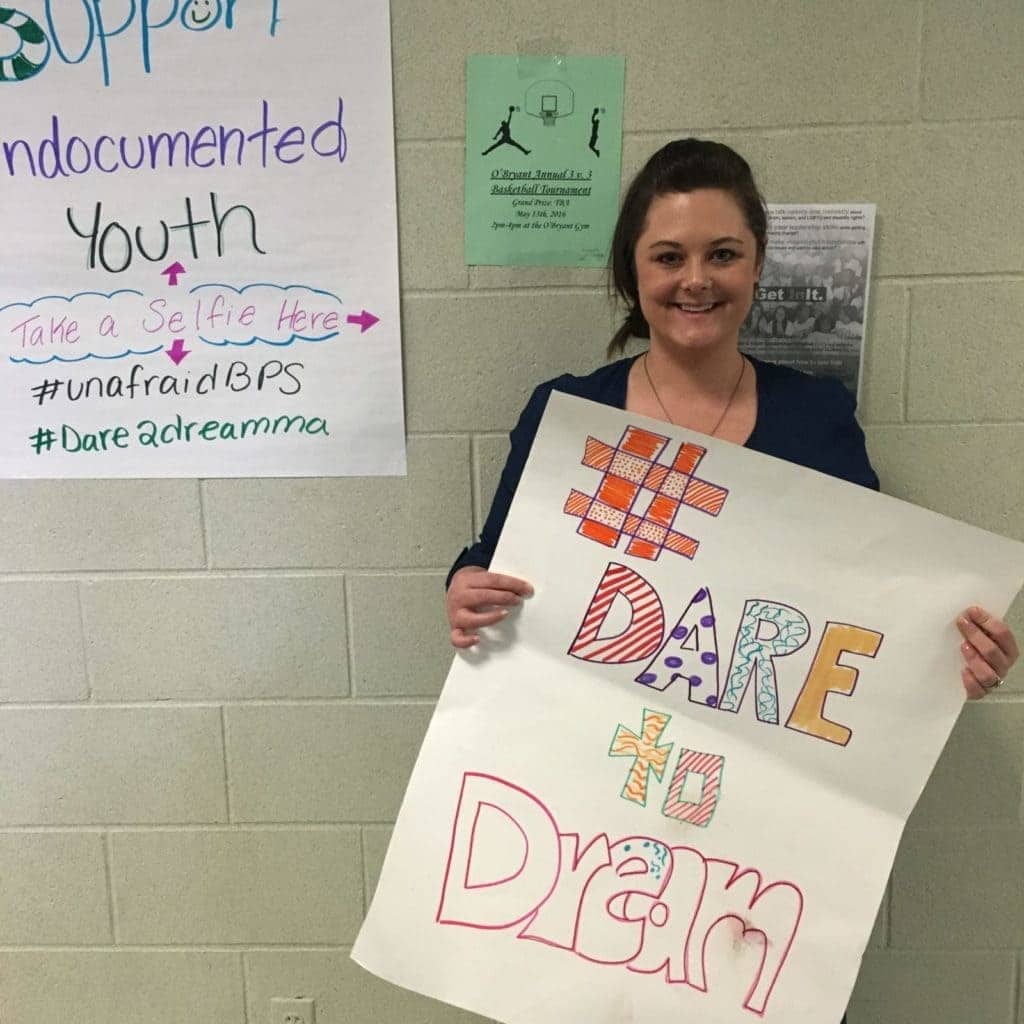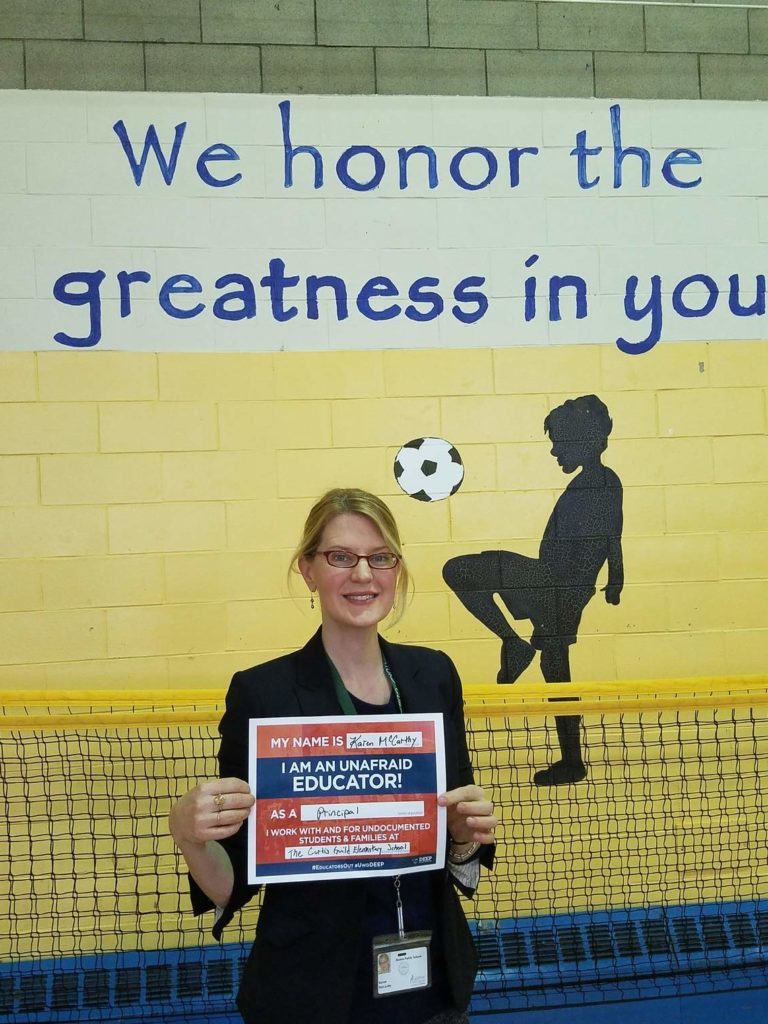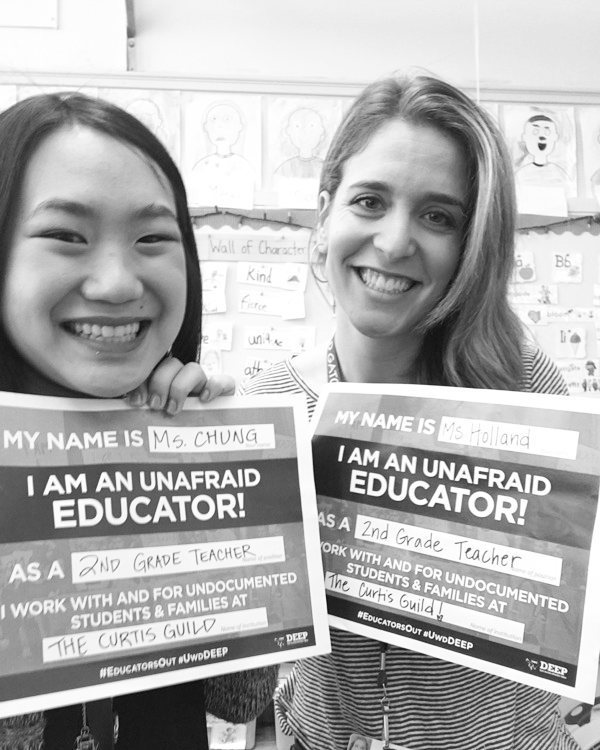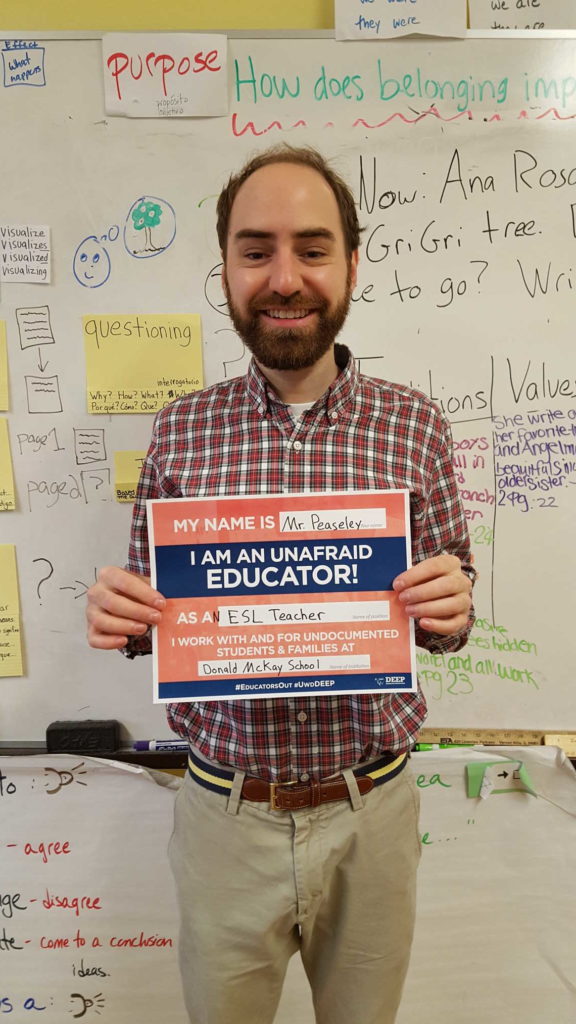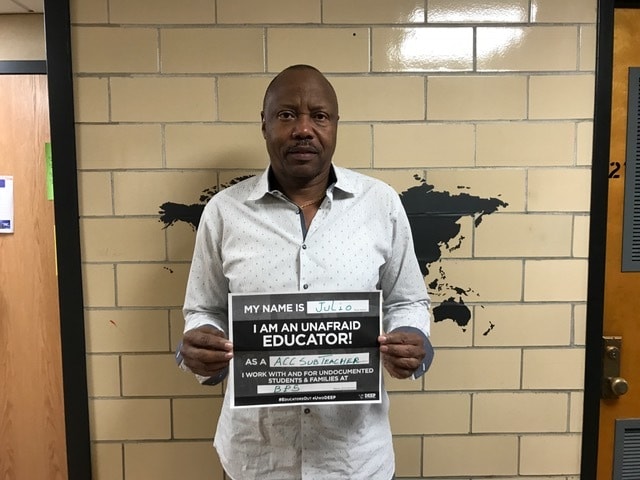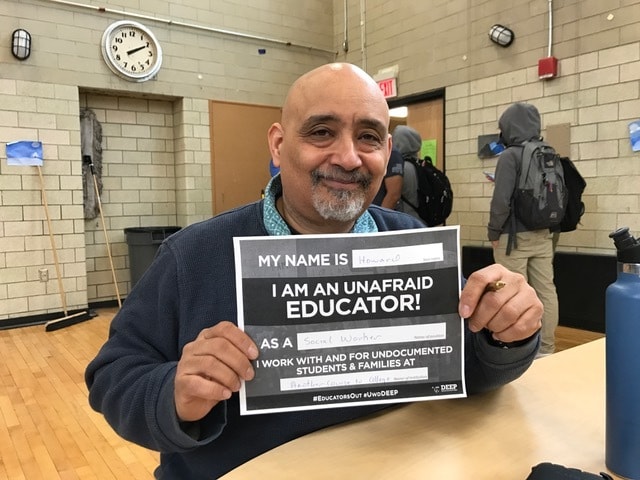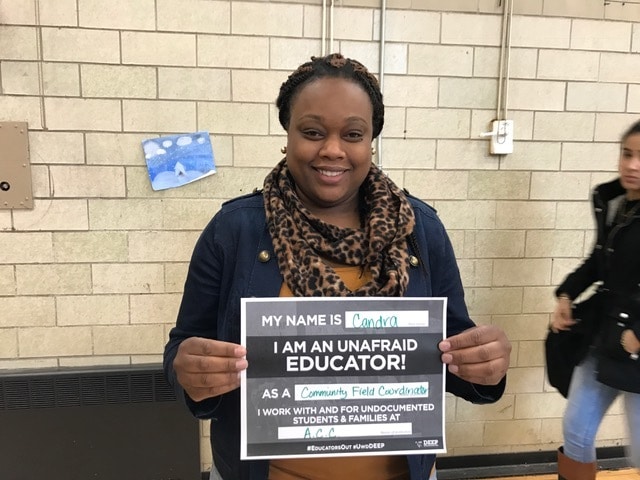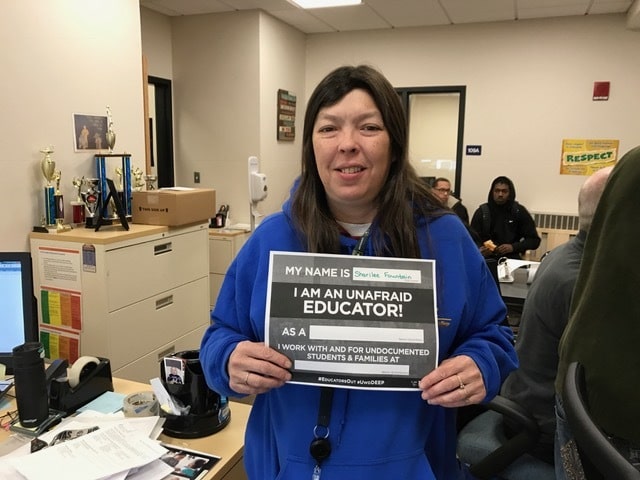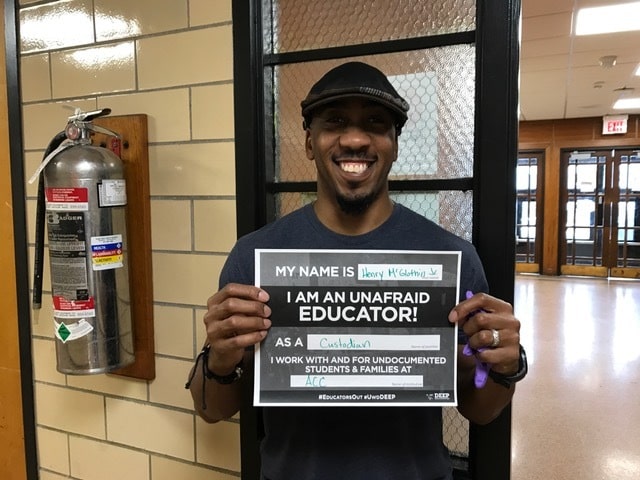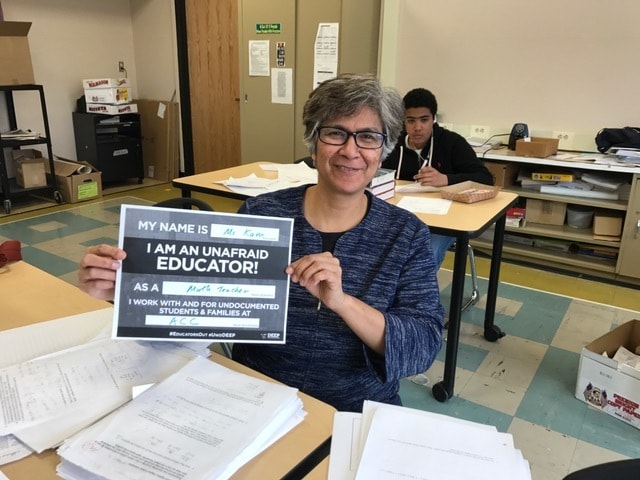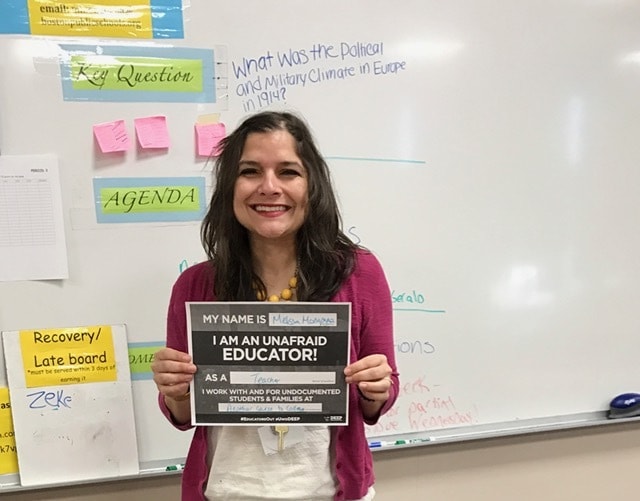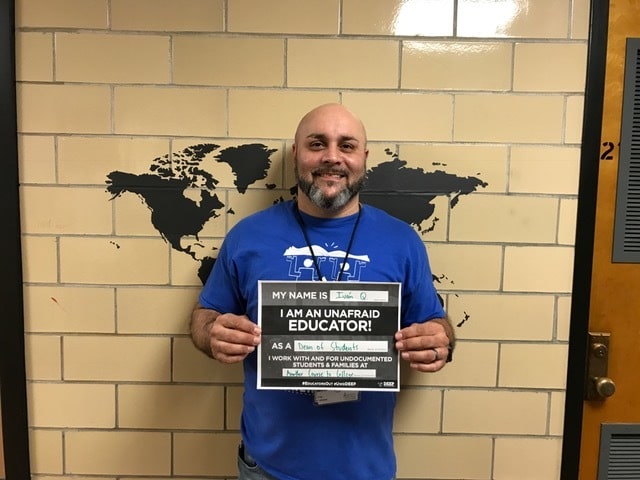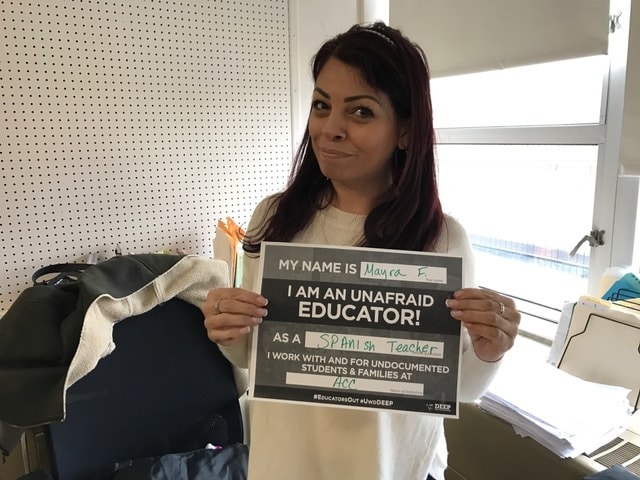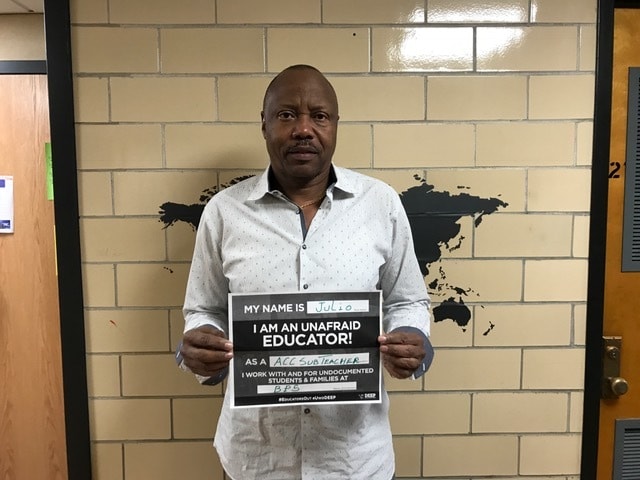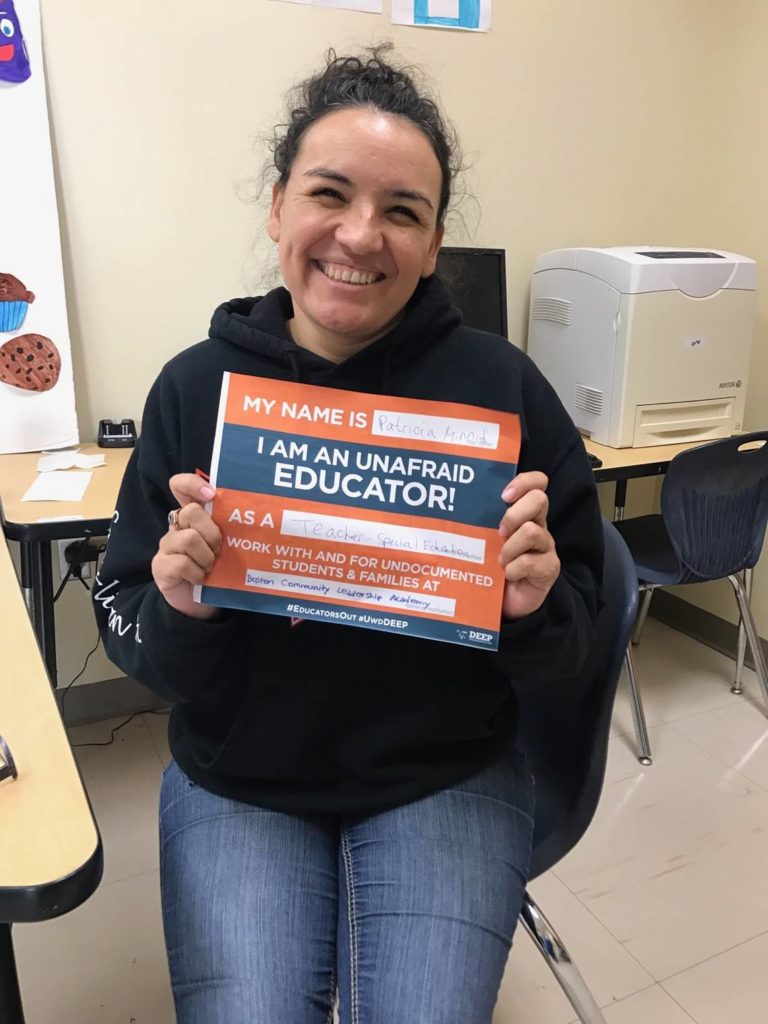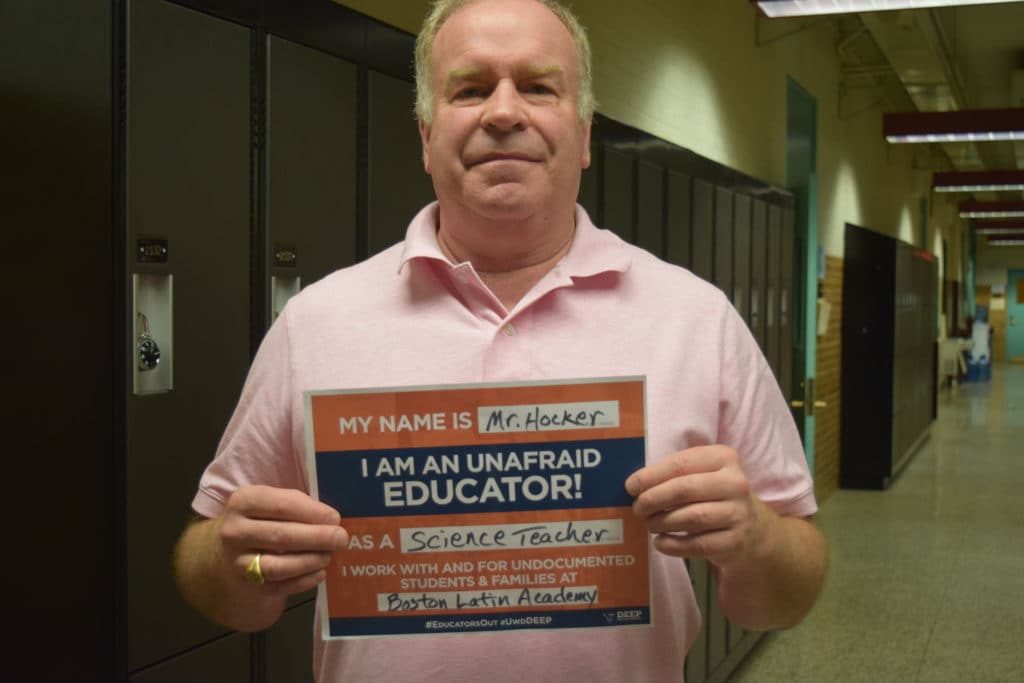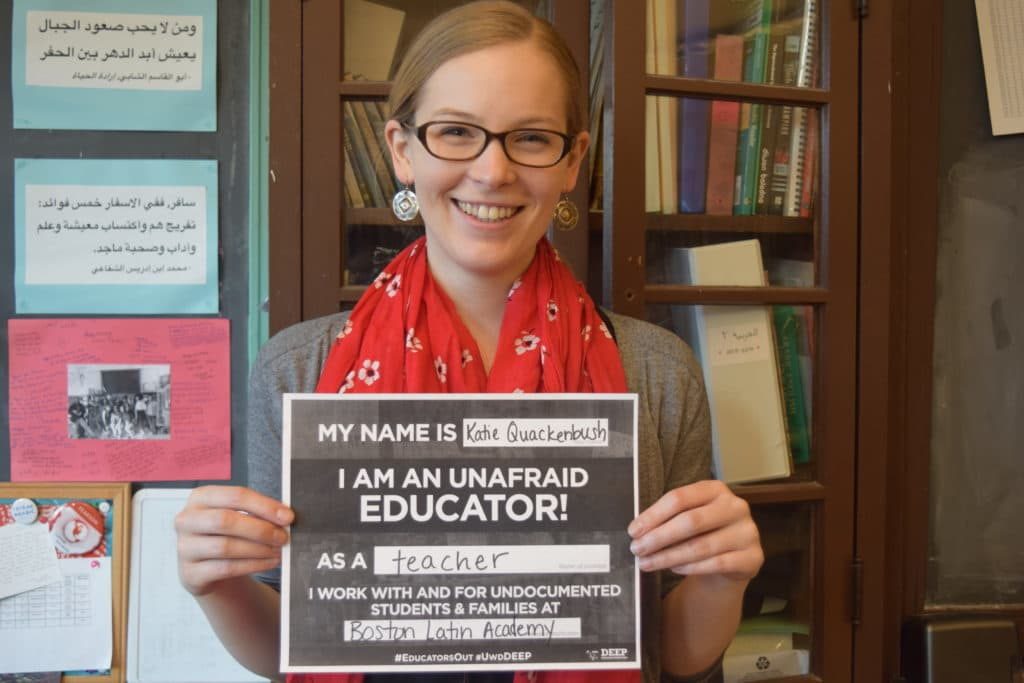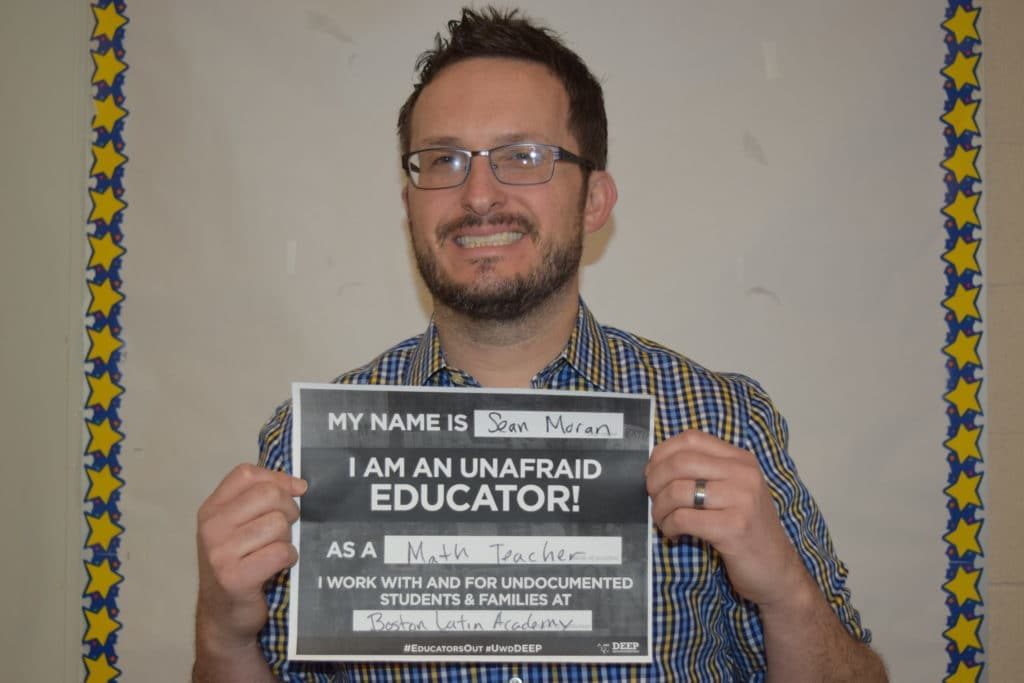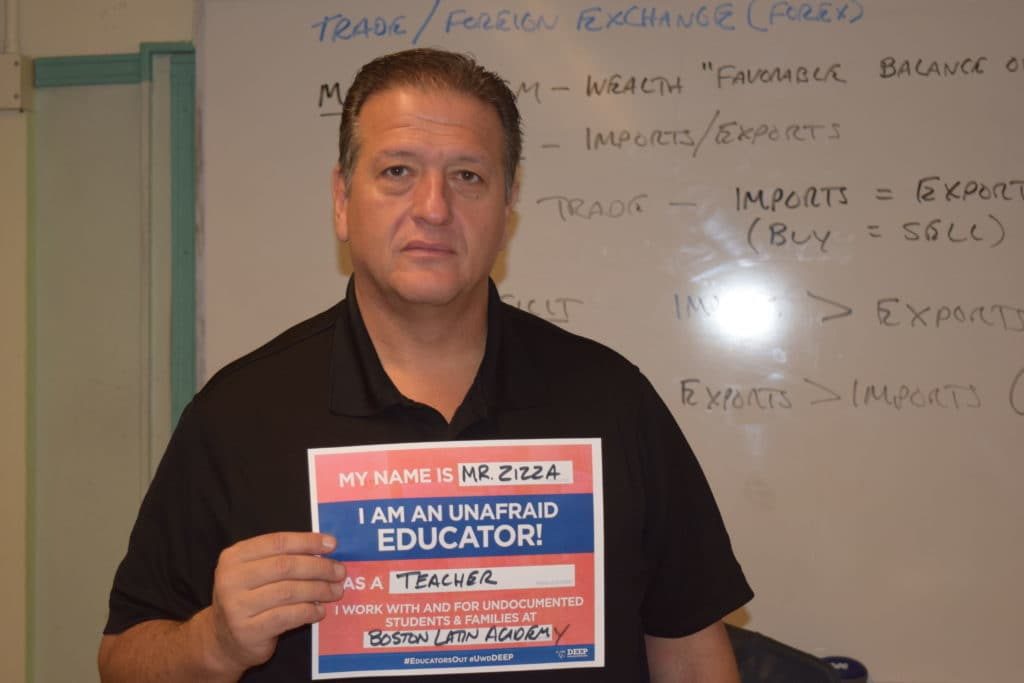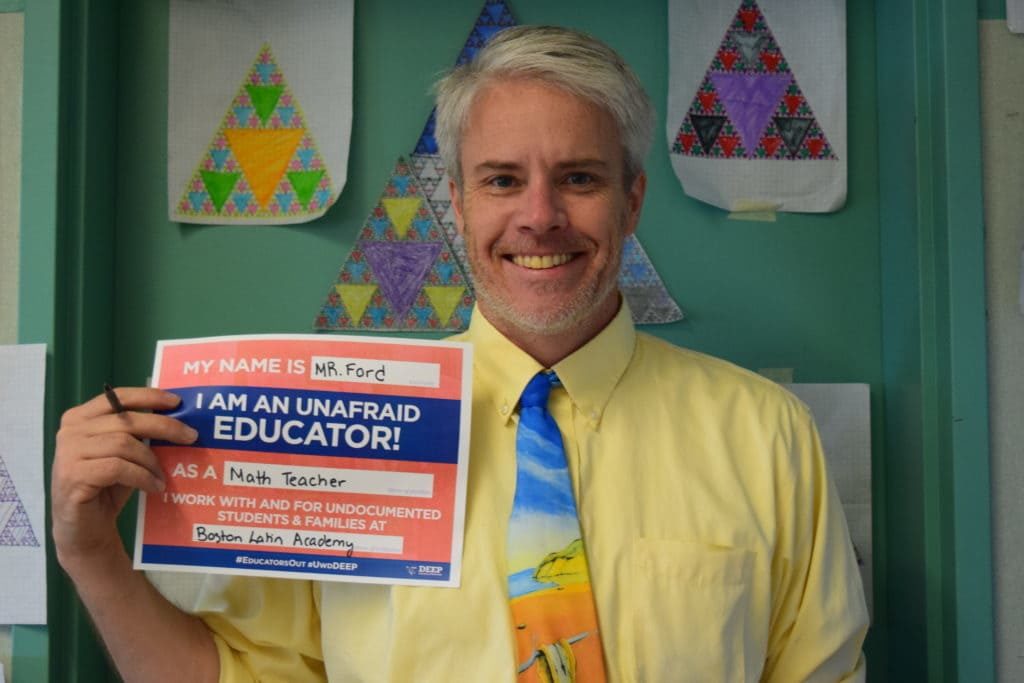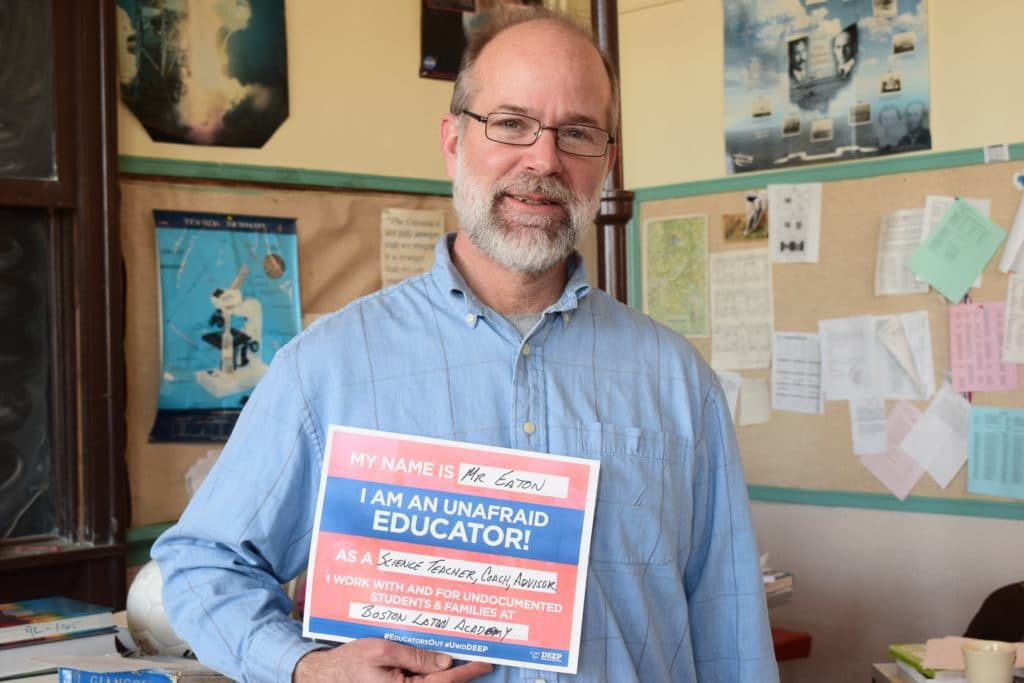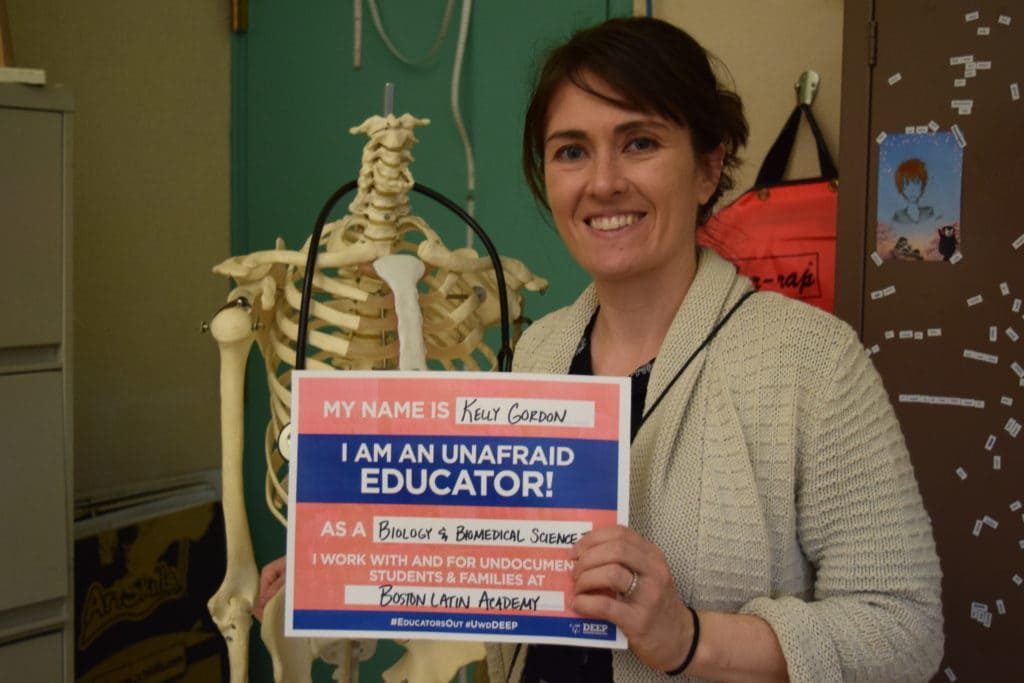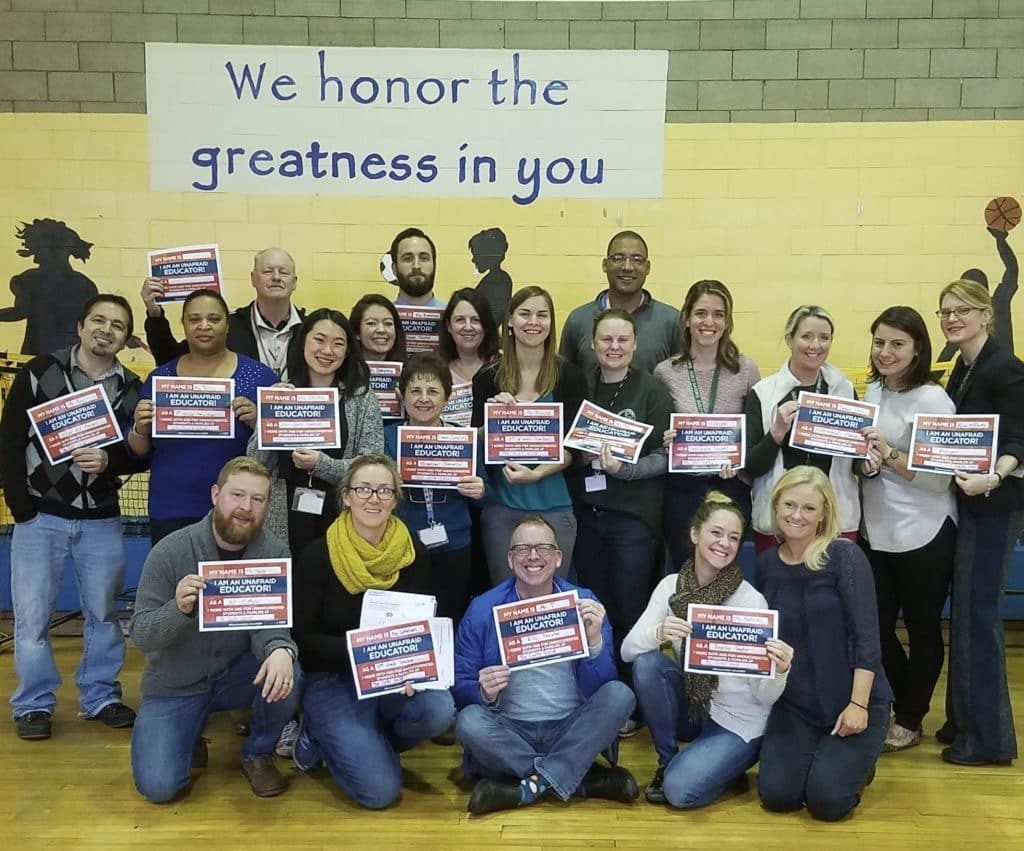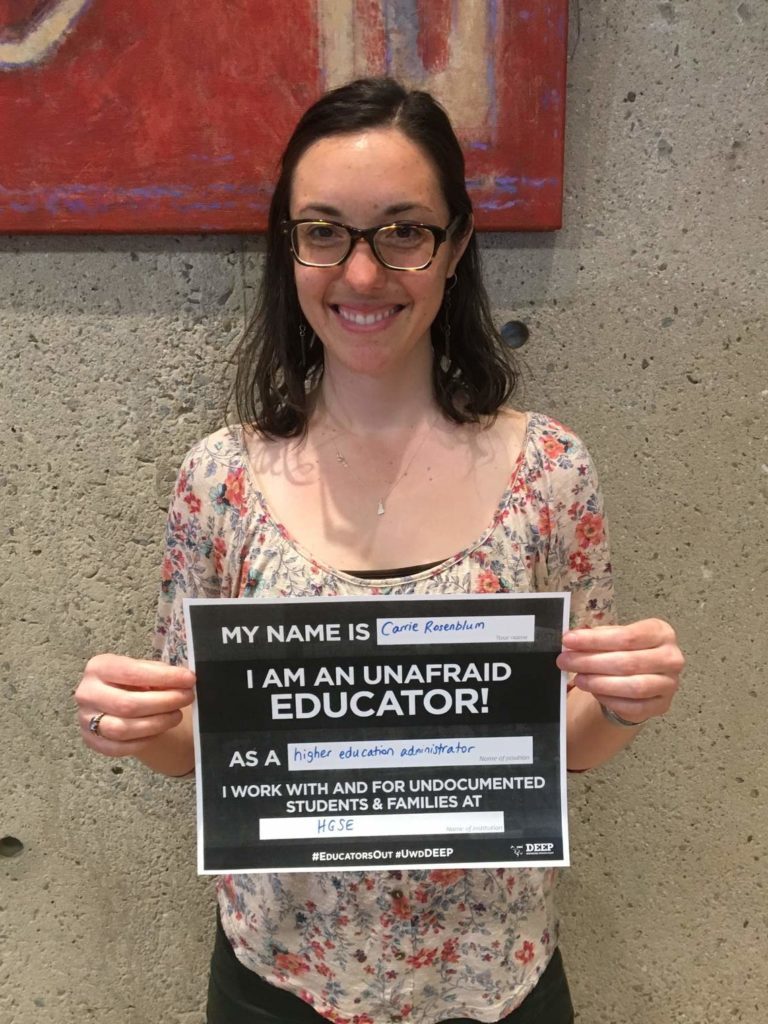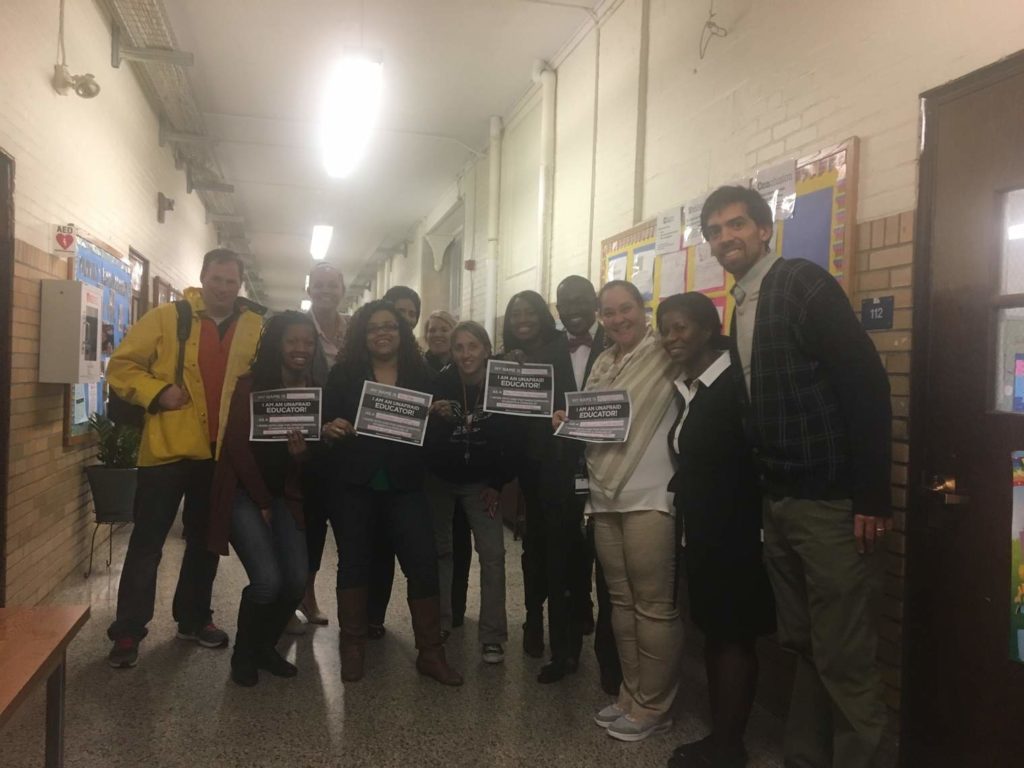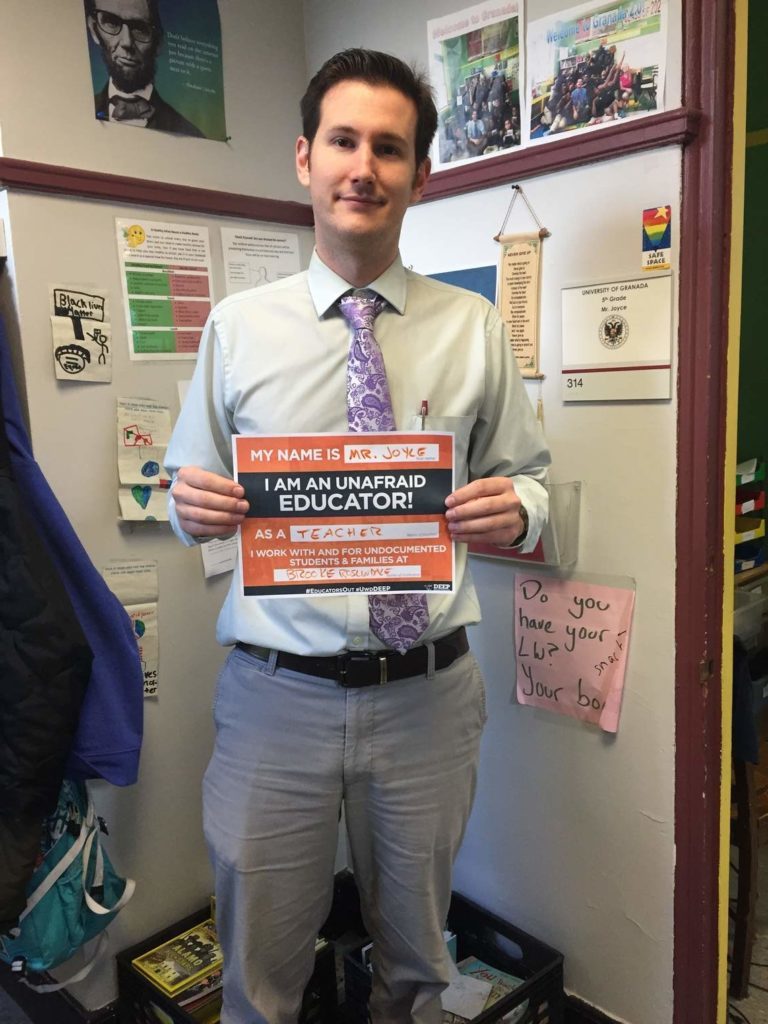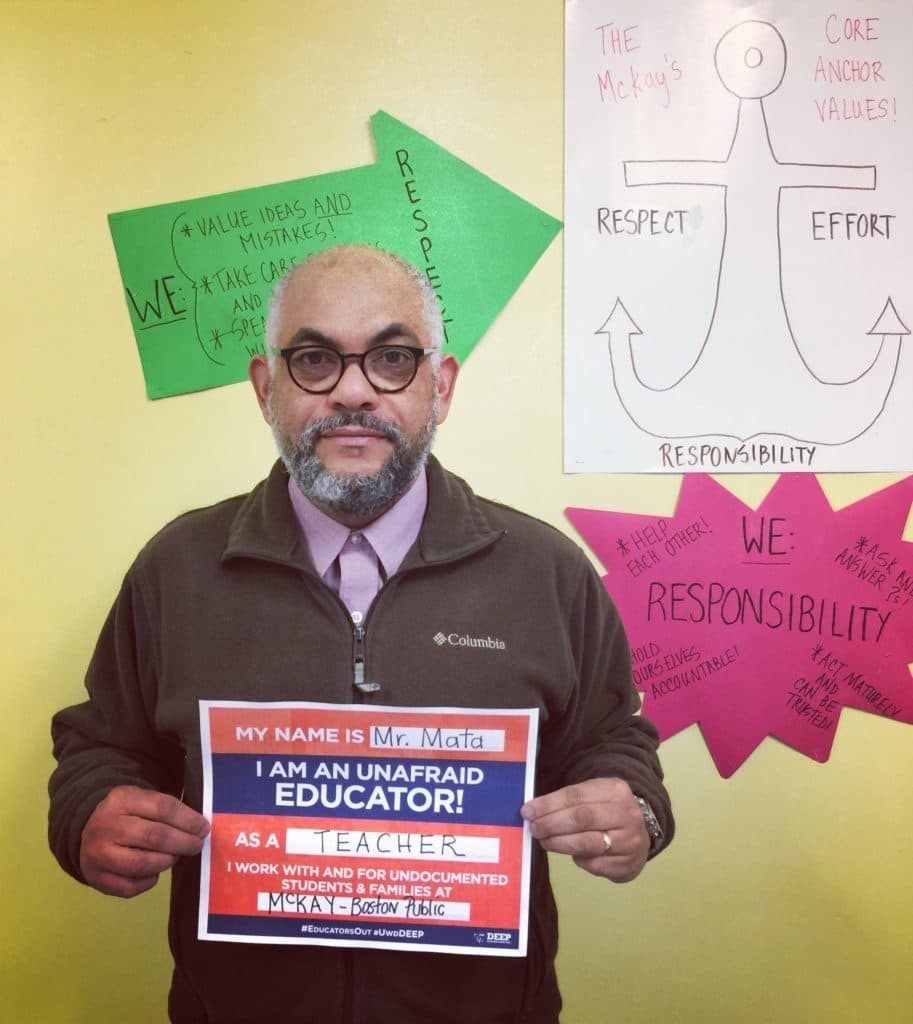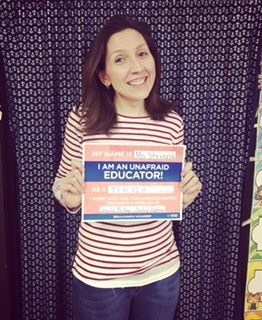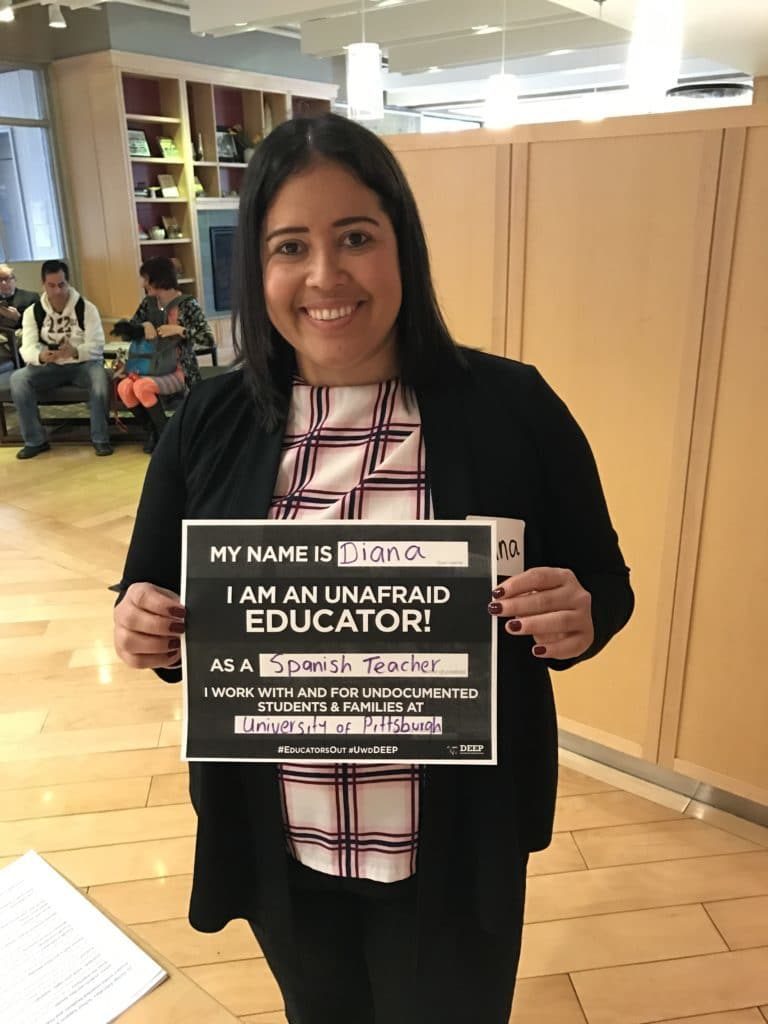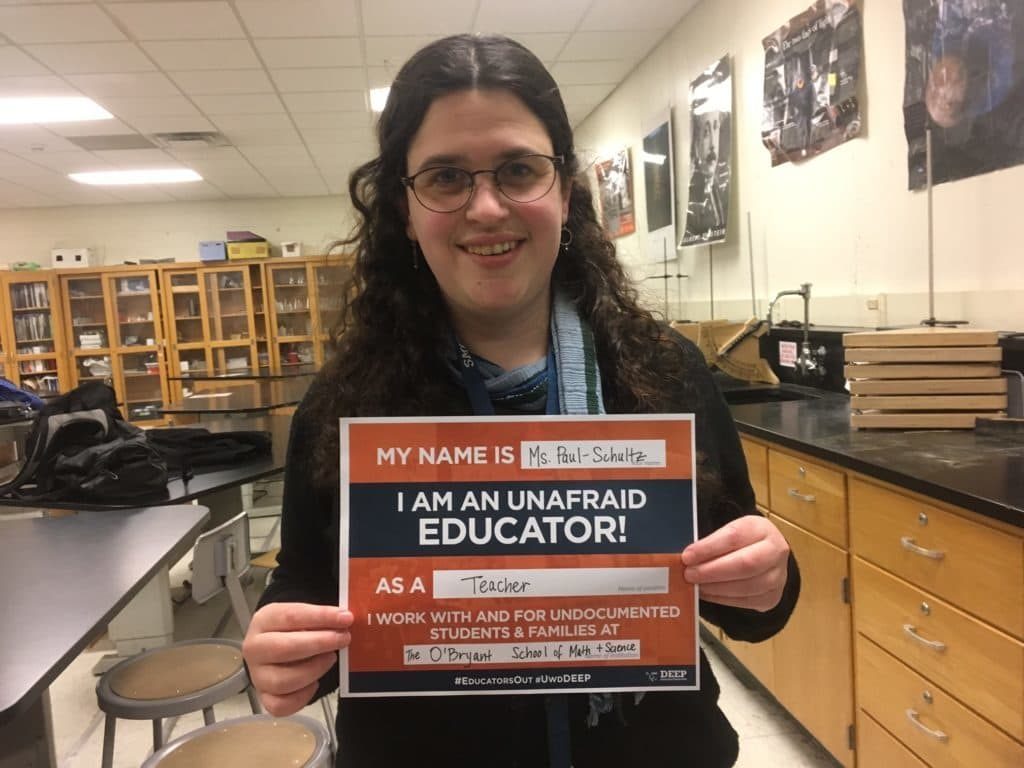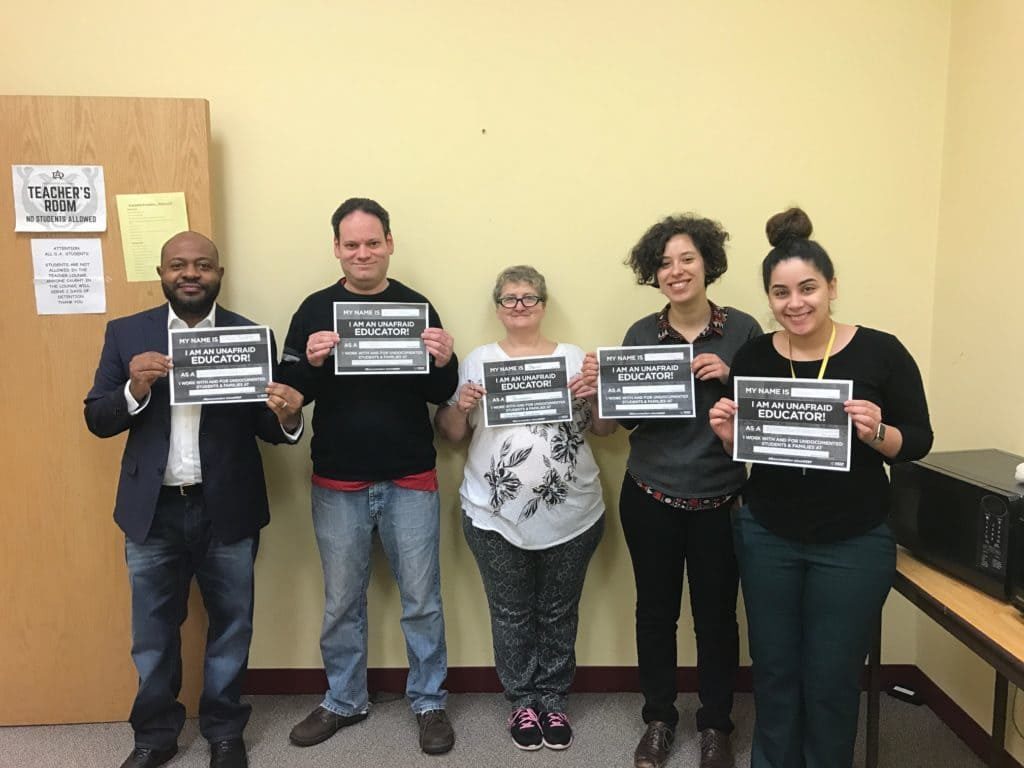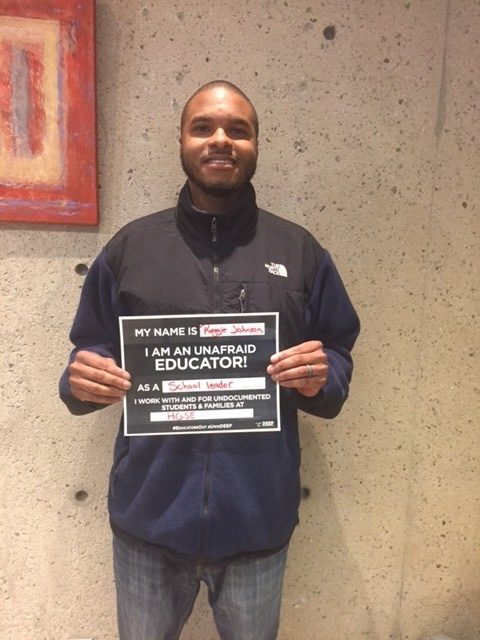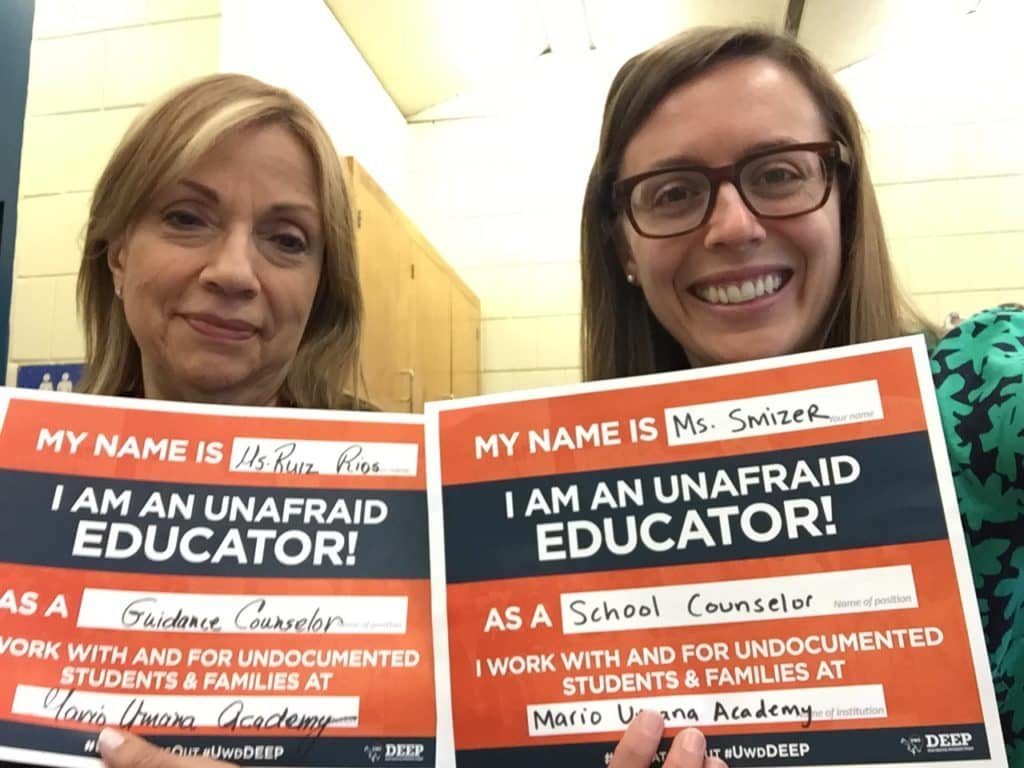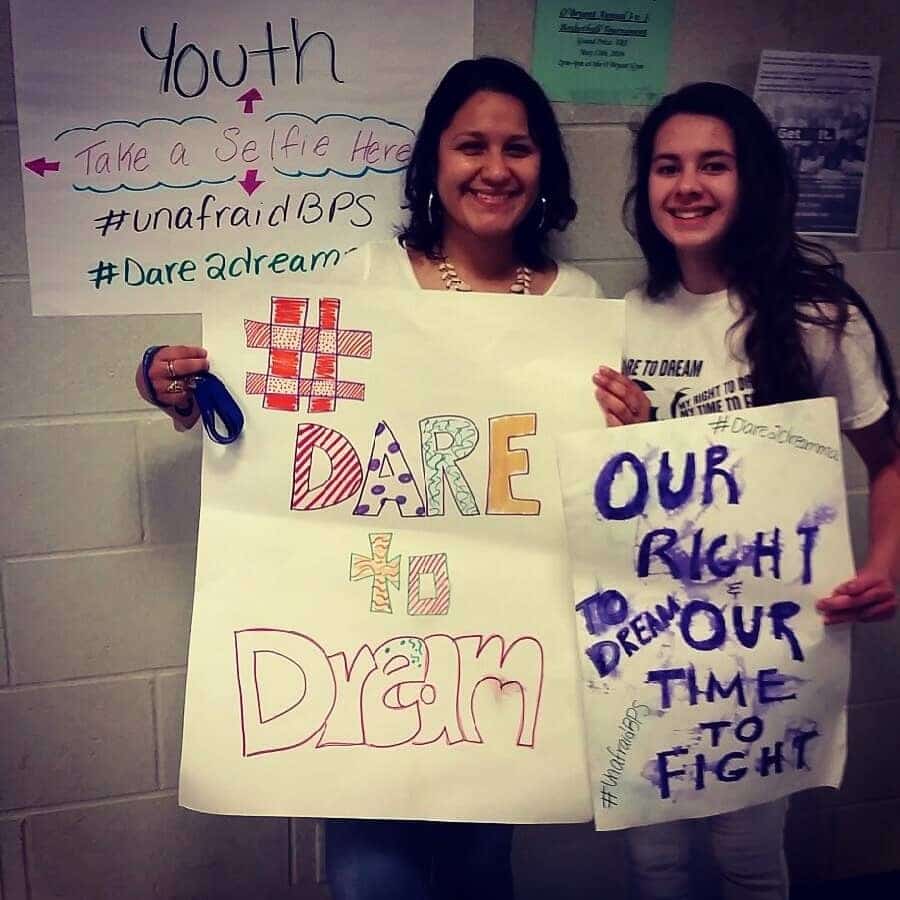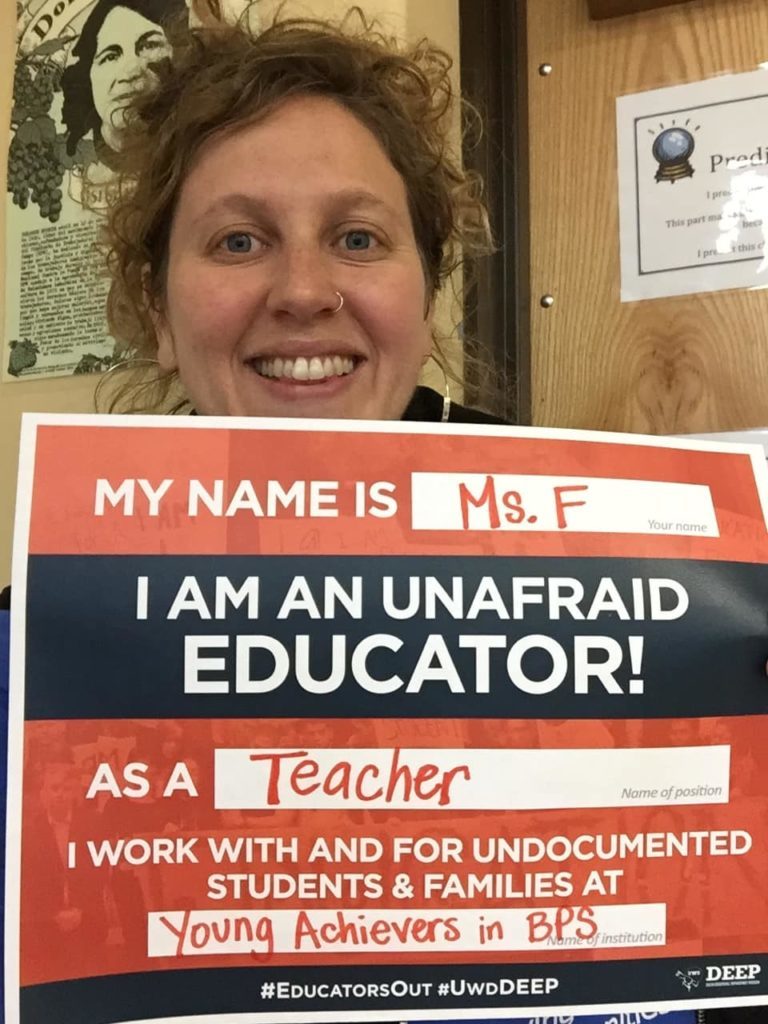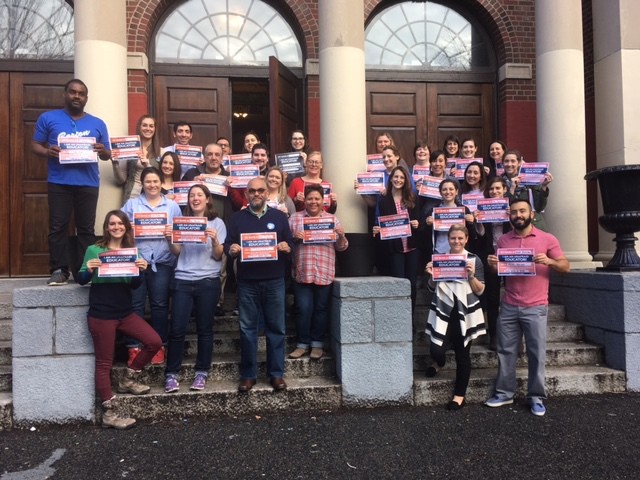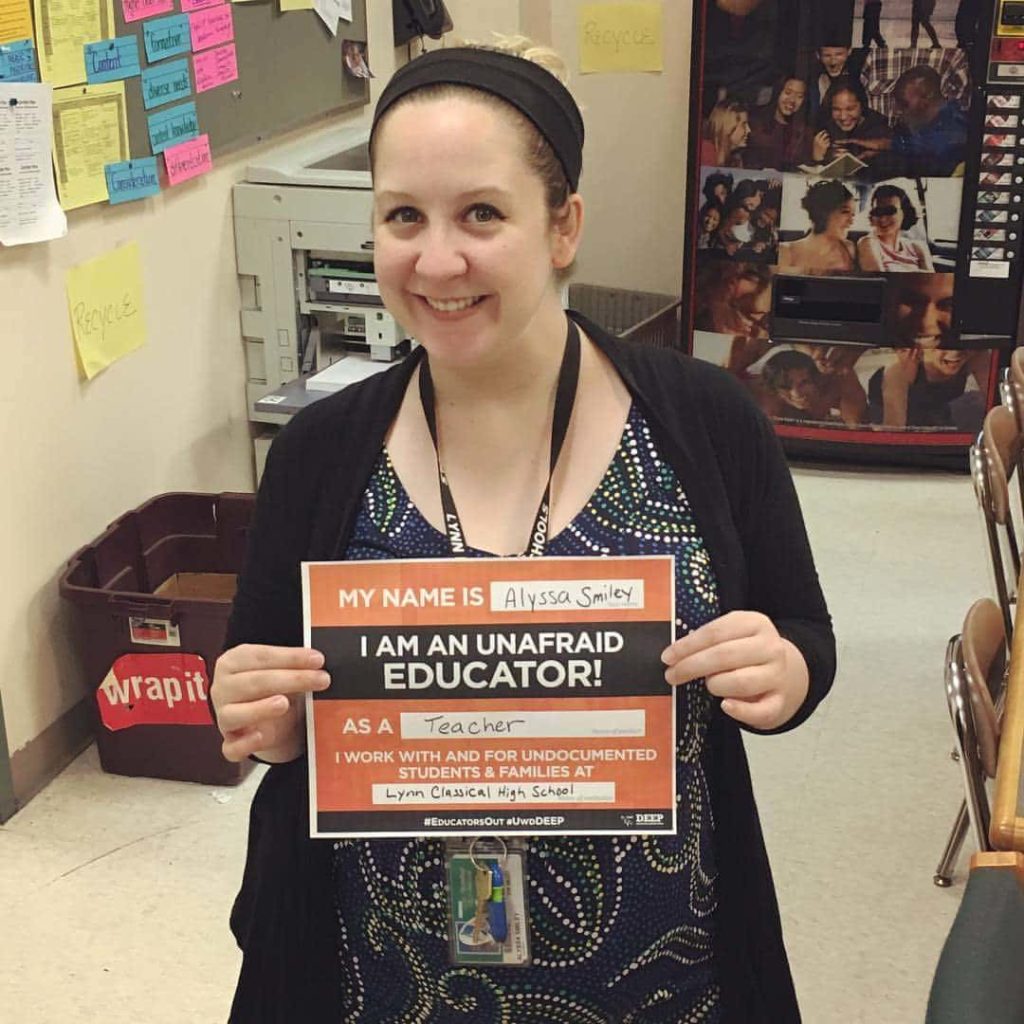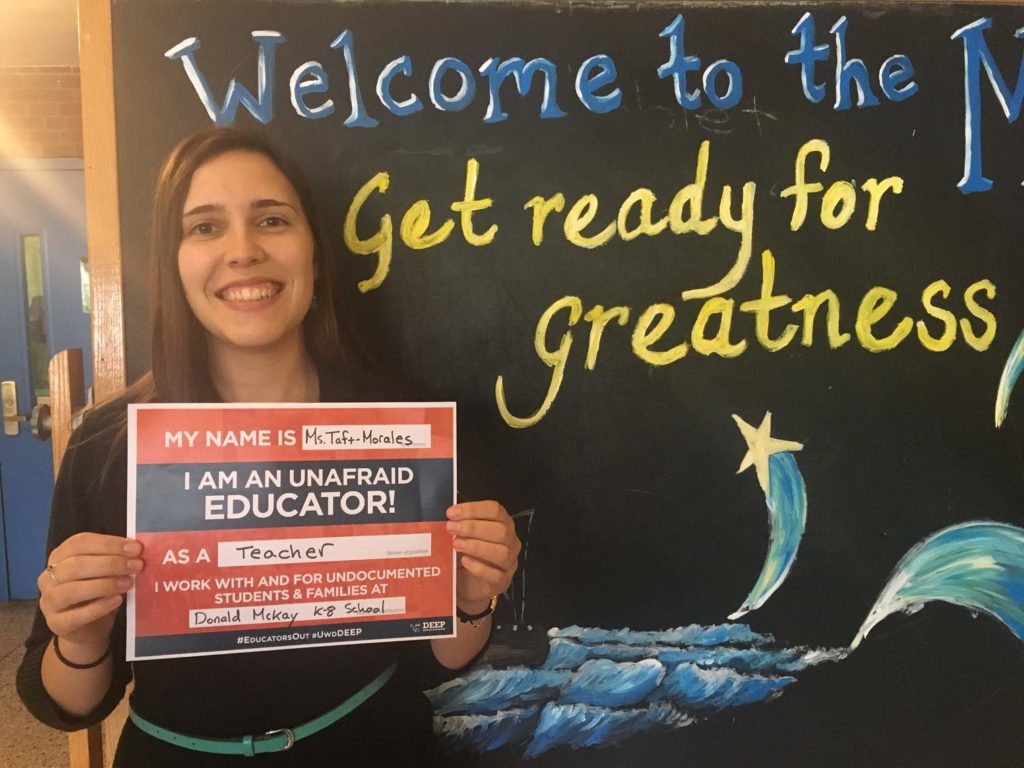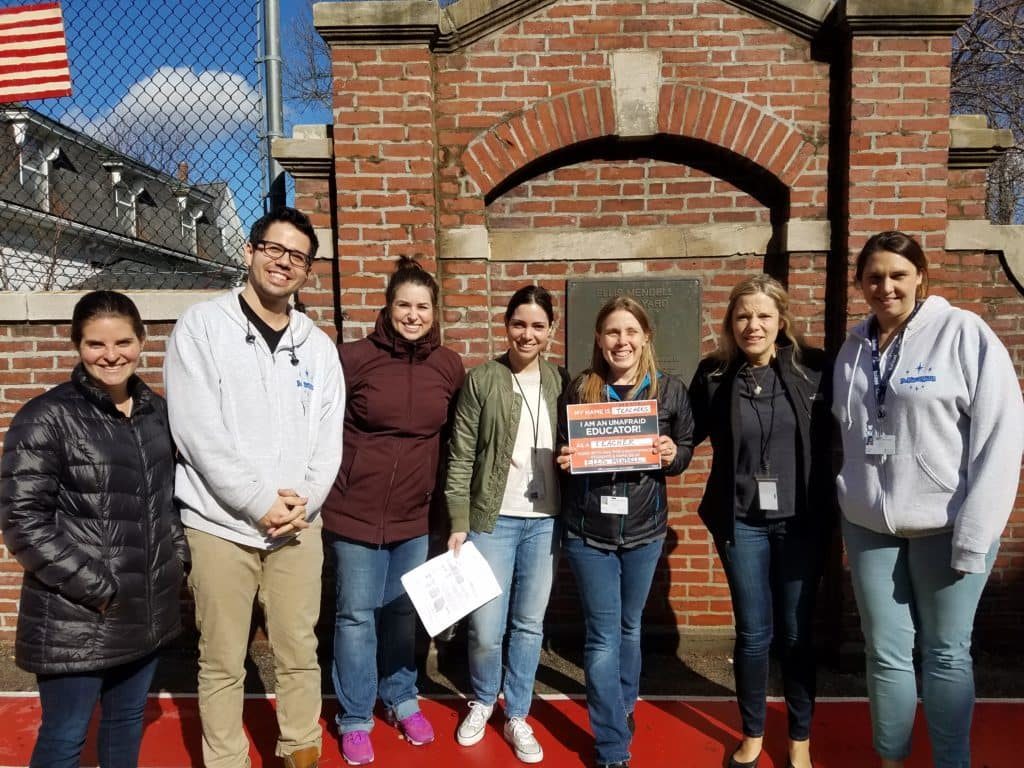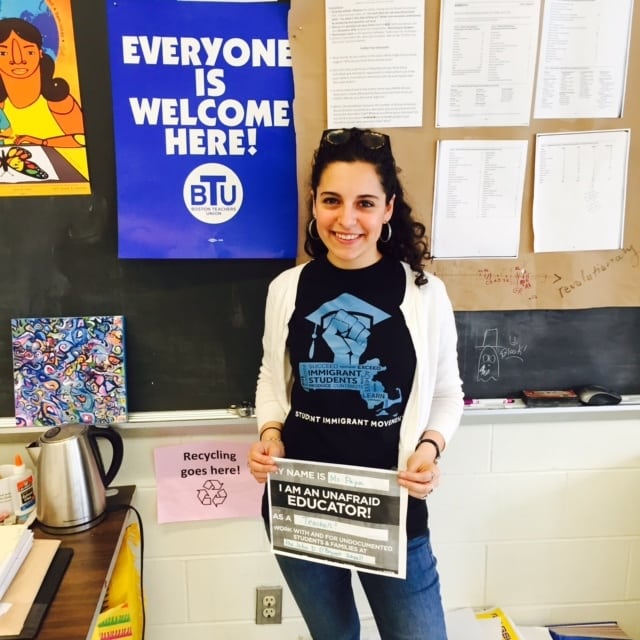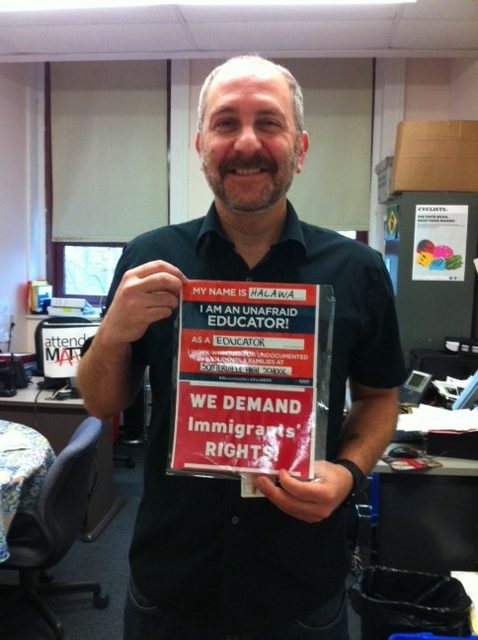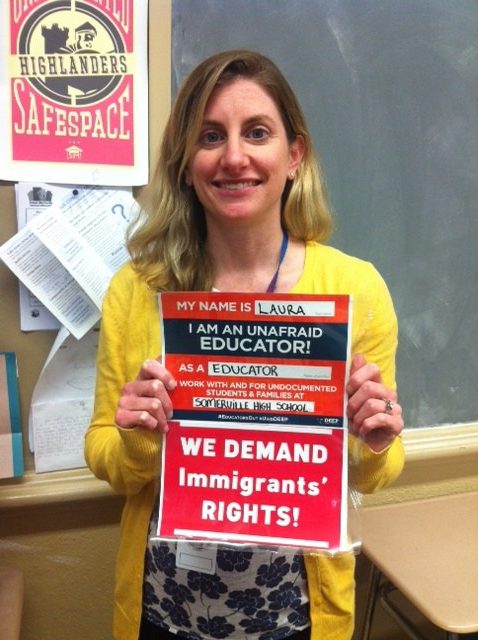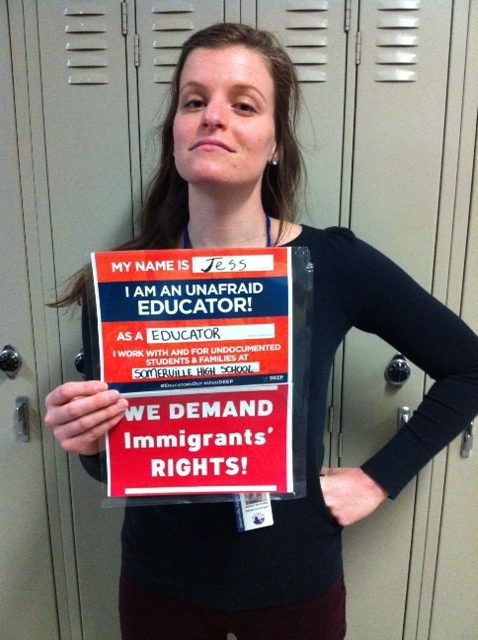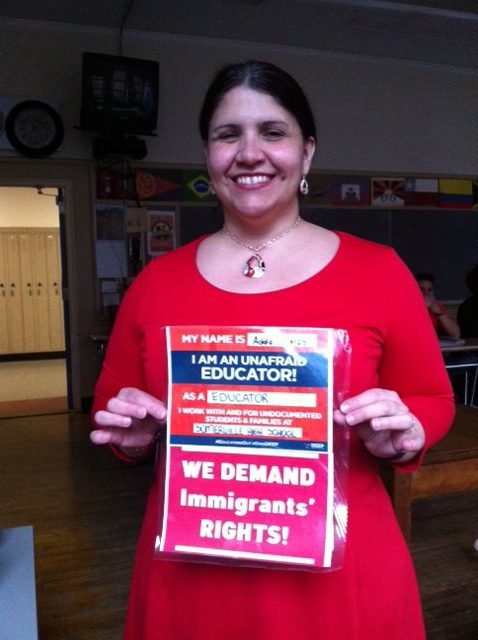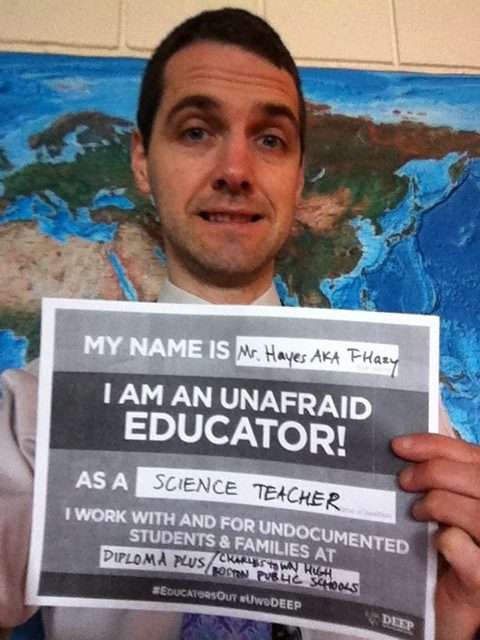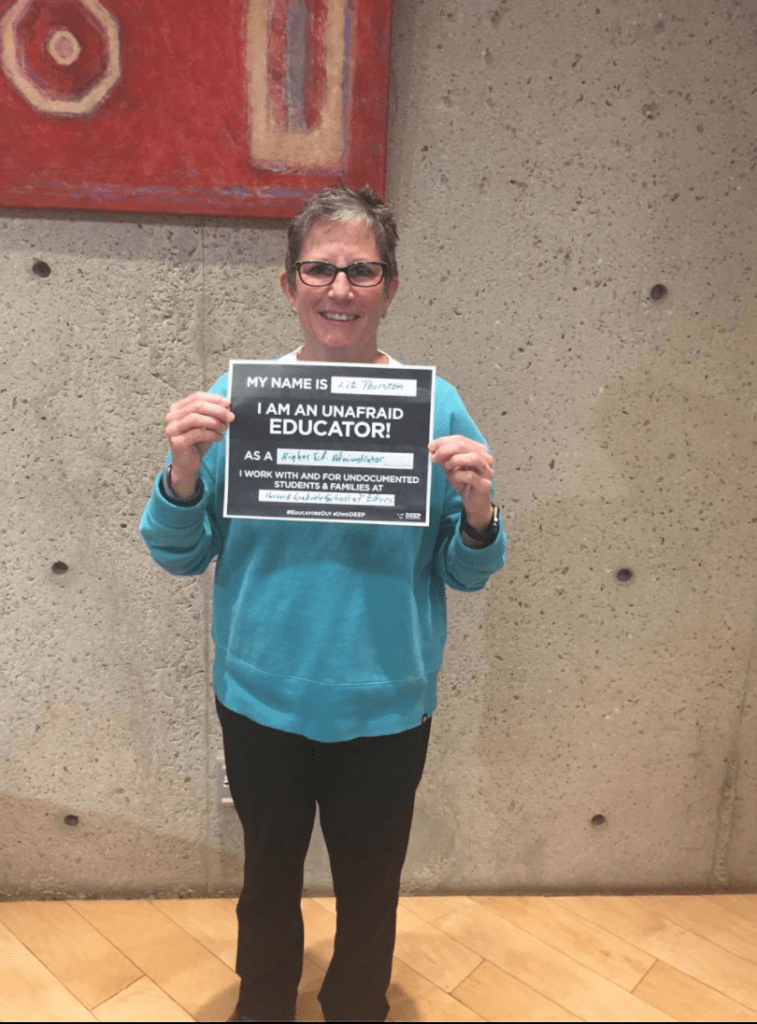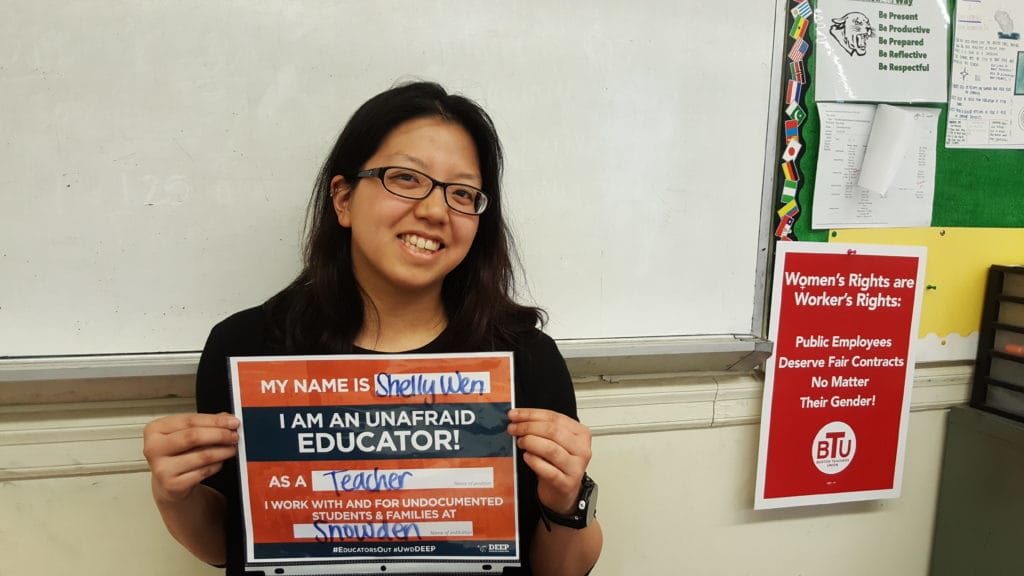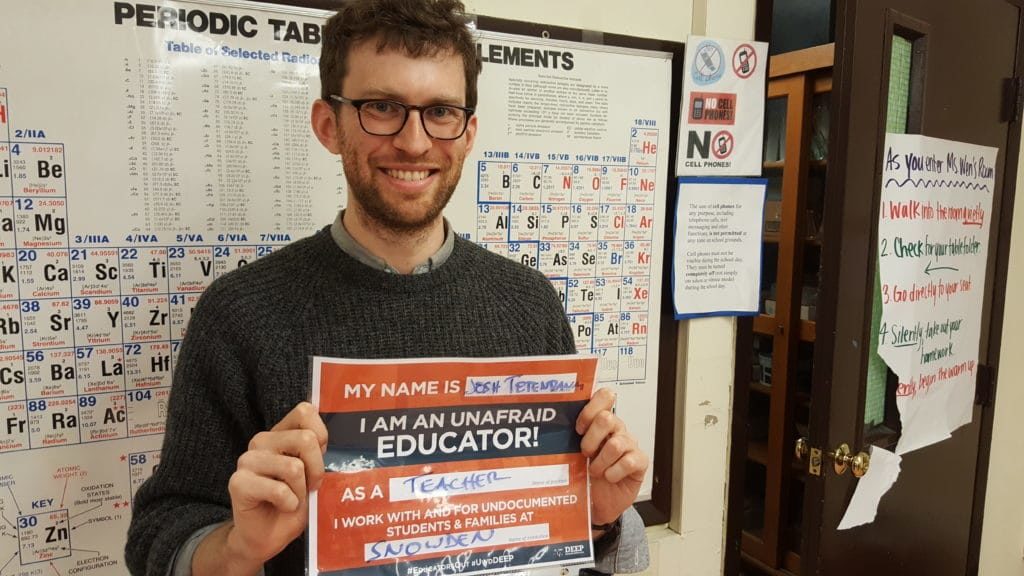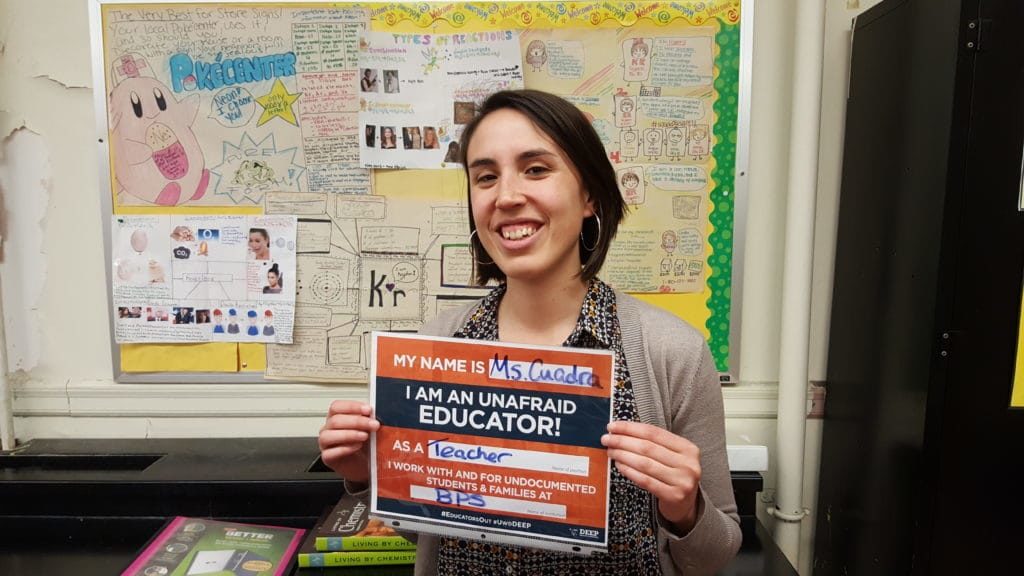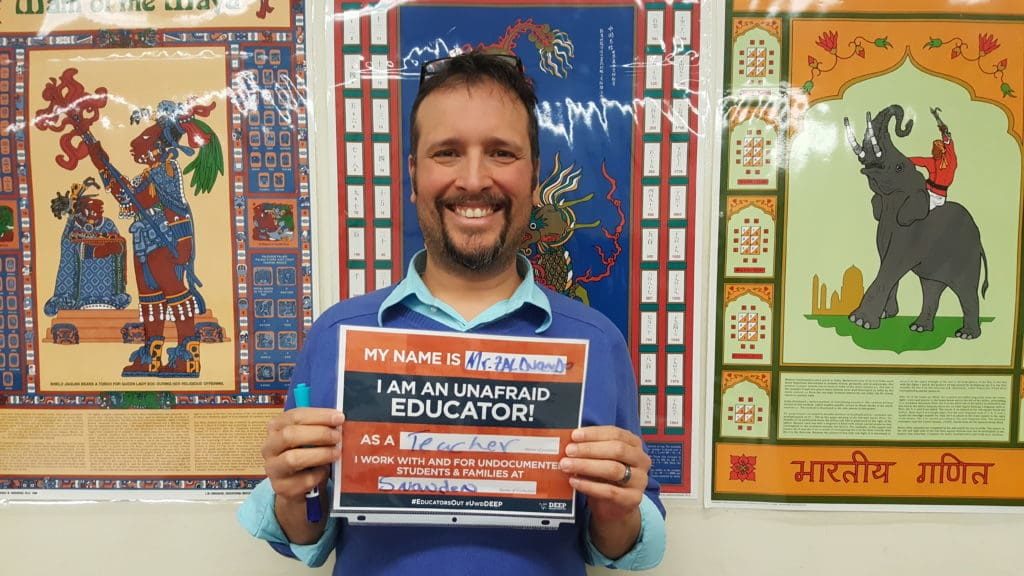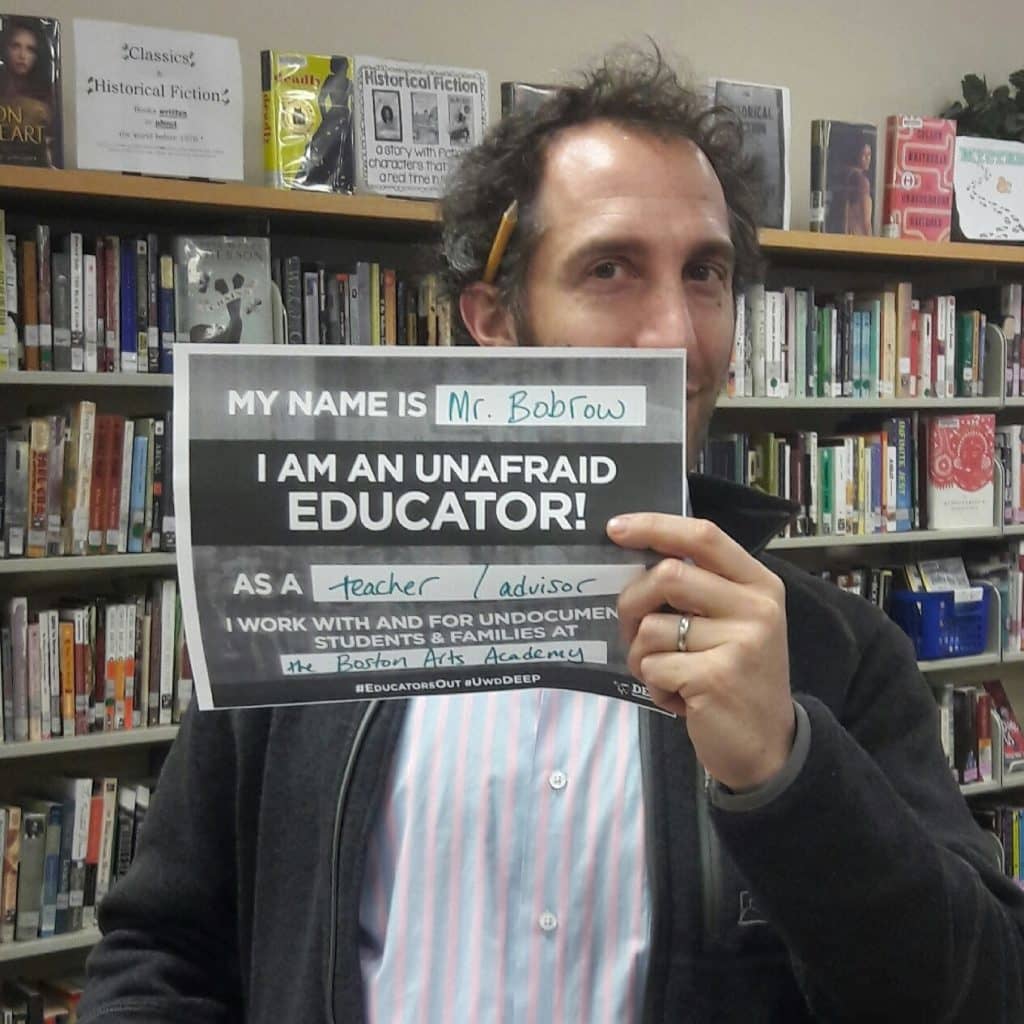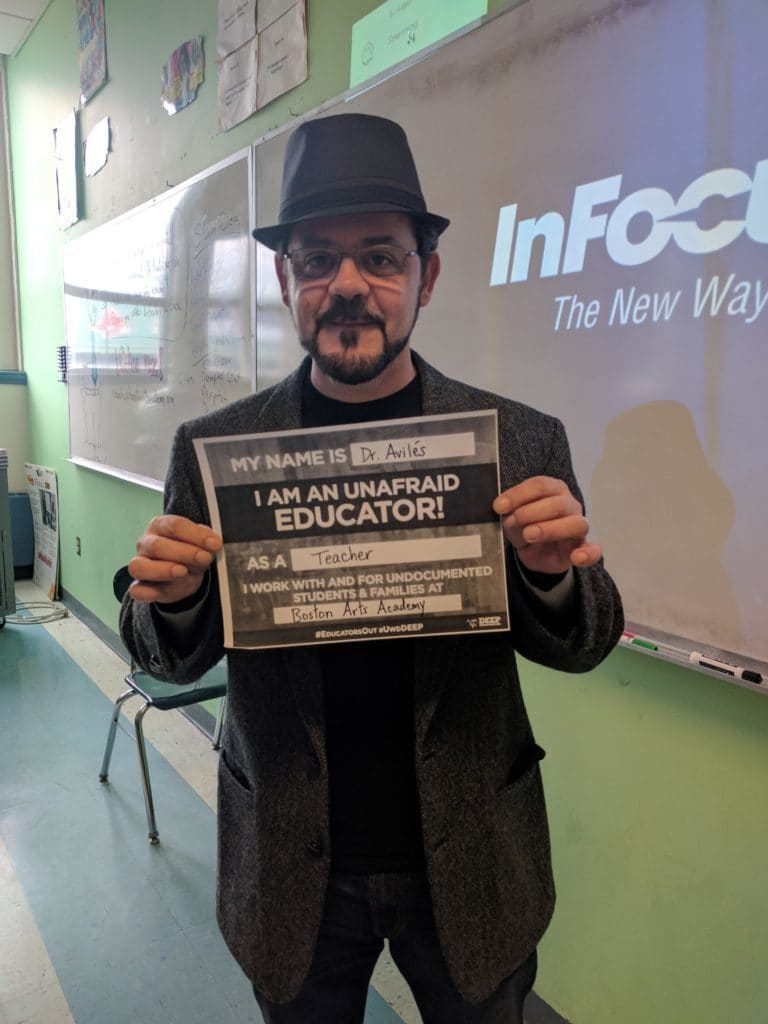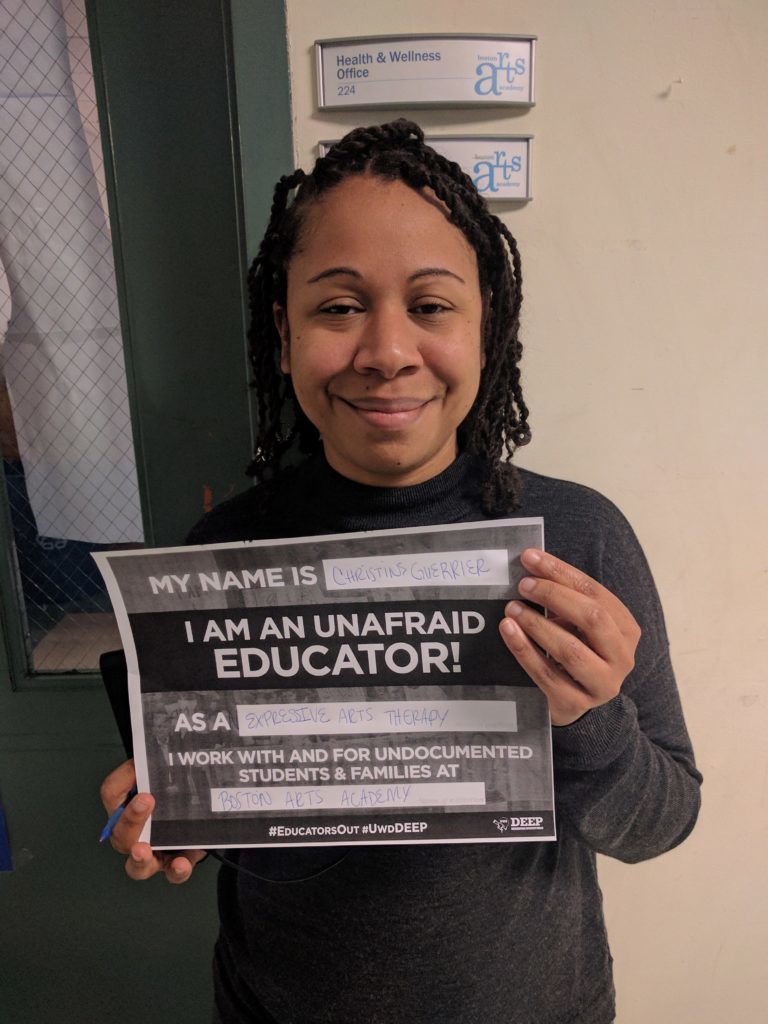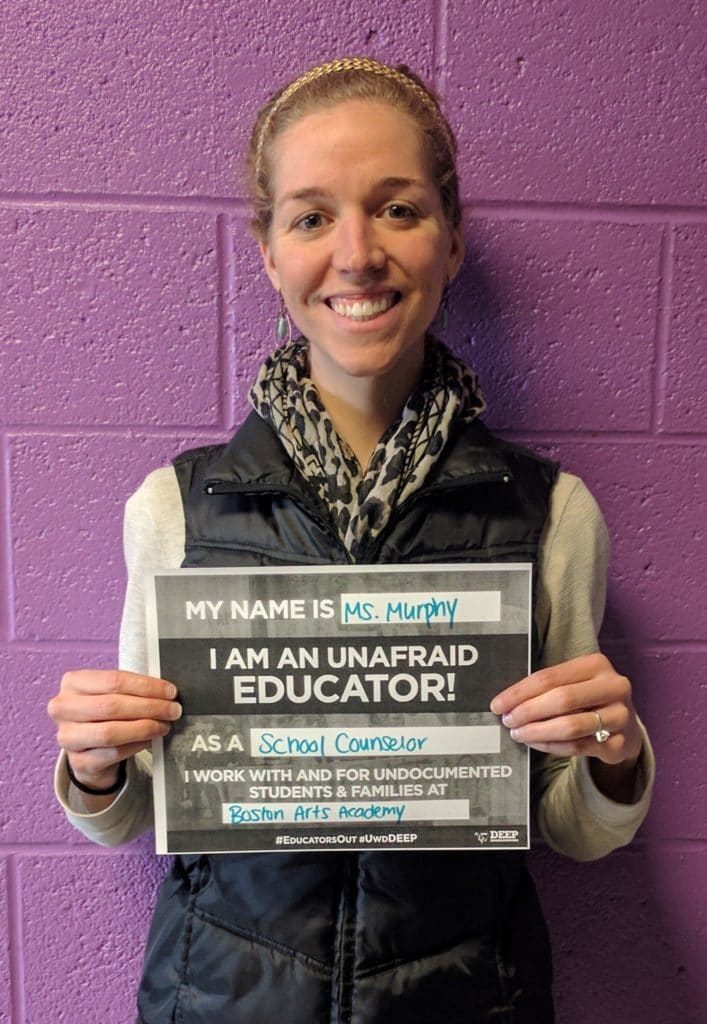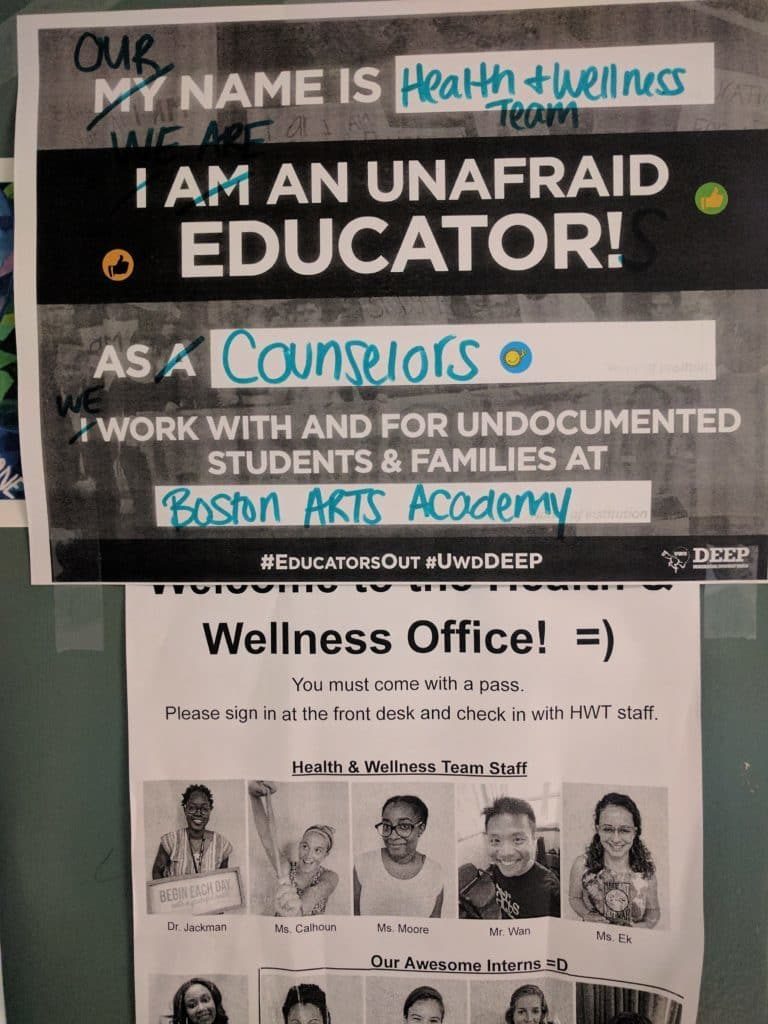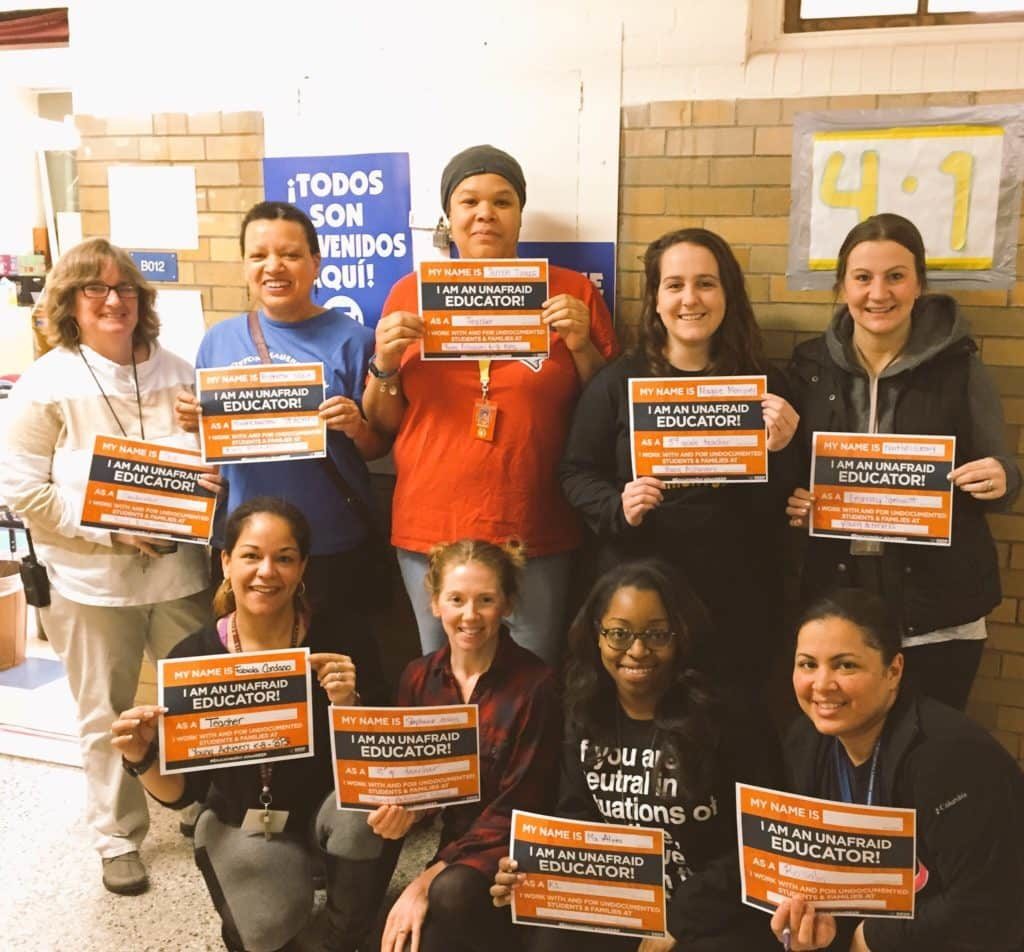 When students feel safe in a school environment they are focused and actively engaged in the curriculum, despite the challenges they face on a daily basis. As a group, we are committed to creating resources and leading district-wide events that stand in solidarity with undocumented and immigrant students and families.
The Unafraid Educators seek to build Sanctuary Schools from the ground up.
A Sanctuary School is a place where immigrant and undocumented students and families are welcomed, respected, cherished and protected. All immigrant and undocumented students are entitled to all educational opportunities and health services, regardless of immigration status, gender identity, sexual orientation, religion, socio-economic background, abilities and racial and ethnic identity.
Resources to Use Now
Unafraid Educators created this poster to help educators inform students of their rights and provide safe spaces for conversations after the rescinding of DACA, adapted from United We Dream resources. You can make a copy of this doc and personalize for your school. Find it here: bit.ly/dacaposter
Frequently Asked Questions
Are there places where raids are prohibited?

Yes, with exceptions. According to a policy memorandum released by the Immigration and Customs Enforcement (ICE) agency in 2011, commonly referred to as the "sensitive locations memo," ICE officers and agents are to refrain from enforcement actions at least at the following locations and events:

Schools (including preschools, primary schools, secondary schools, colleges and universities, and other institutions of learning, such as vocational and trade schools)
Hospitals
Churches, synagogues, mosques and other institutions of worship, such as buildings rented for the purpose of religious services
Funerals, weddings and other public religious ceremonies; and
Public demonstrations, such as a march, rally or parade.

Note: The sensitive locations policy memorandum may be reversed. School leaders should stay informed about possible changes.
Are children and youth impacted by raids?

Yes. Research consistently shows that immigration enforcement actions have a harmful impact on the health, safety, academic performance and overall well-being of children, including U.S. citizen children living in mixed-status families. According to a 2010 report by the Urban Institute, children who witnessed parents or family members apprehended in a home raid were much more likely to experience symptoms of post-traumatic stress disorder than children whose parents were arrested in other settings, including greater changes in sleeping and eating patterns and much higher degrees of fear and anxiety. Several teachers in North Carolina also reported significant behavioral changes and increased absenteeism among students following a local community raid, including among U.S. citizen students.